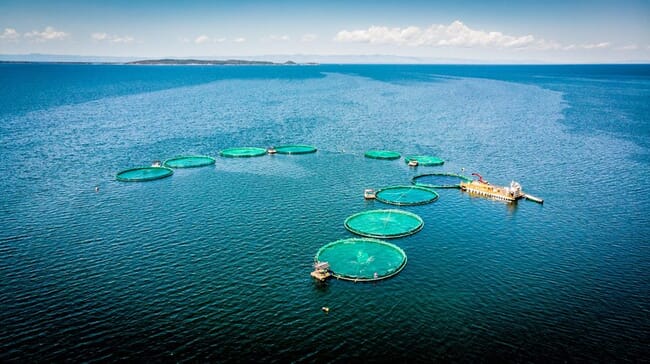 Both Yalelo Zambia and Yalelo Uganda operate grow-out facilities and hatcheries. They are owned and operated by FirstWave Group – Africa's largest vertically-integrated aquaculture firm – and the new system is designed to optimise their fish production while driving improvements in environmental sustainability.
Both companies can now monitor and manage over 100 cages in real-time with aquaManager.
Kostas Seferis, founder of aquaManager, said: "We are pleased and honoured to be working with a pioneering aquaculture group like FirstWave Group. Their successful implementation of aquaManager is an essential step towards the digitalisation of the African aquaculture sector."
The demanding project included the migration of data from multiple legacy systems. The new integrated system is based on shared master data.
"Successful aquaculture has a lot to do with effective management and analysis of data," Seferis noted. "Fish production is challenging, with many variables that can affect the profitability of the hatching and growing processes. These include temperature and water conditions along with cost factors. We give aquaculture producers the data tools they need to be on top of their production in real time, from any location."
Cloud-based, the system provides the operational and management reports necessary for efficient production control. It uses state of the art business intelligence technologies to support a common method of costing and planning. Users of aquaManager are able to monitor data points like fish number, biomass and use of fish feed.
"With the current deployment of aquaManager, we are running core operational processes and managing 123 cages in two locations, with data accessible by all staff," said Bryan McCoy, co-CEO of FirstWave Group. "Ensuring a steady and increasing supply of fish to meet regional tilapia demand is our first priority, and AquaManager has equipped us with a tool for improved service delivery of supply".
Founded in 2011, Yalelo Zambia has shown a commitment to producing sustainable, high-quality protein for the African region. Yalelo Uganda launched full operations including production, distribution and retail of fish in urban Uganda in 2020.
Working on a collaborative basis, aquaManager and both Yalelo teams undertook the task of unifying the software requirements of the Zambian and Ugandan production facilities. The new system integrates the information systems of both geographies into a common cloud infrastructure.