€7 million feed efficiency project launched
A new €7 million project is bringing together multiple partners in a bid to maximise feed utilisation through smart feeding and breakthrough innovations.
Creatively named iFishIENCi, the project's full title is "Intelligent fish feeding through integration of enabling technologies and circular principles". Using advanced digital information technology, iFishiENCi is developing a Biology Online Steering System (iBOSS), which will monitor all aspects of fish and their environment critical for healthy, sustainable farmed fish. The project is also developing novel feed feeds based upon more sustainable ingredients.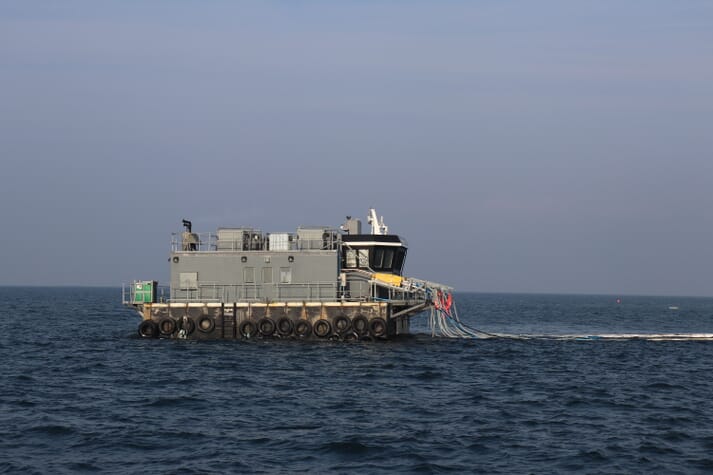 The four-year EU Horizon 2020 project includes 16 partners from all over Europe, coordinated by the AquaBioTech Group. It will focus on developing more efficient ways of feeding fish in order to reduce pressure on the source of fish-feed ingredients, such as agricultural crops and wild-caught fish. iFishIENCi's iBOSS technology is being designed to significantly advance these required achievements. Through providing accurate, real-time data, iBOSS will enable producers to quickly make robust decisions from a holistic, integrated management approach. New iFishiENCi feed formulations will help maintain quality fish growth, using ingredients made from recycled, organic resources, reducing dependency on protein from wild-caught fish.

Maria Jose Amaral, Research Programme Officer (European Commission) said: "We are hoping that the iFishIENCi project will develop new innovations, which will contribute to a sustainable aquaculture sector and will lead to growth and provide jobs. We also hope it will contribute to more efficient and resilient practices, while conserving natural sources and contribute to climate change mitigation. Moreover, we expect it will contribute to improve consumer awareness and accept the ability of aquaculture products and support the implementation and development of EU and International policies."

Tamas Bardocz, iFishIENCi project coordinator (AquaBioTech Group), said: "We believe that our project will deliver breakthrough innovations, supporting sustainable aquaculture based upon enabling technologies and circular principles. It will provide a competitive advantage and growth stimulation for the European aquaculture industry needed to improve global efficiency of fish production and meet the demands of society for food from marine and freshwater environments."

Catherine Boccadoro, iFishIENCi valorization and circularity champion (Norwegian Research Centre AS) said: "The project will target circular principles and zero waste by qualifying new and sustainable value chains for feeds, valorisation of by-products and development of smart feeding technology. It will provide important new assets for the consortium's SMEs, fish farmers, feed producers and technology providers in the aquaculture sector. It will lead to market growth, job creation and to a more sustainable aquaculture industry."

This project has received funding from the European Union's Horizon 2020 research and innovation programme under grant agreement No 818036