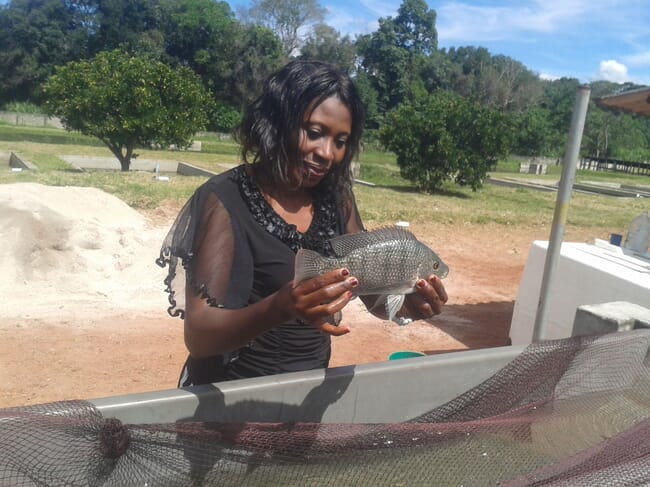 According to WorldFish, 20 percent of Zambia's land is covered by water. Aquaculture is a significant industry, contributing around 30,000 tonnes, or 27 percent of the country's total fisheries production. Despite this, more efforts to farm fish are needed, as the lack of production is said to be the major cause of Zambia's low fish consumption, which stands at only 5.9kg per person each year.
How has aquaculture in Zambia changed over the years, and do you think fish consumption in the country is rising?
Aquaculture production has been increasing steadily – from about 5,000 tonnes in 2006 to over 30,000 tonnes in 2016 – thanks to joint efforts by the private sector, NGOs and the government. Zambia is now the sixth largest producer of farmed fish in Africa. According to the FAO, fish contributes 53 percent of animal protein in the diets of Zambians and fish consumption in the country is rising. However, a fish value-chain study conducted by the WorldFish Center estimated a fish supply deficit of 57,000 tonnes. This deficit is bound to increase with rapidly increasing fish demand and declining natural fisheries stocks, unless production from aquaculture can be increased.
What's the most inspirational experience you've had working in aquaculture to date?
Improving the availability and accessibility of good quality fingerlings to small-scale rural farmers. This has been a challenge due to the disparate nature of government hatcheries. However, a decentralised seed-distribution business model was tested with a few selected farmers within rural communities. These farmers are now able to supply fingerlings to their communities, resulting in the expansion of aquaculture in their areas. That's inspirational.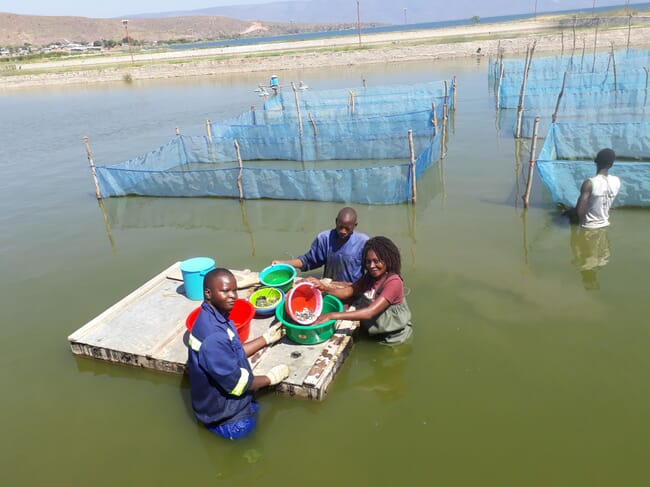 How important are sustainability concerns to you and how do you address them in your work?
Sustainability concerns are paramount to me. Aquaculture plays an important role in food and nutrition security, the health and economic status of the Zambian people and especially among rural communities. I address sustainability concerns by using participatory action research when implementing my activities. This approach uses farmers and other counterparts as co-researchers, who participate in all activities in order to develop their capacities. Therefore, sustainability is being addressed by involving all stakeholders in research protocol development and subsequently in the implementation process. We also get young people involved in aquaculture development so that they can run with the vision.
What innovation do you think has the most potential to change aquaculture?
One is the development of the fish-feed sector in Zambia, now that a number of international feed companies have started operating in the country. While commercial farmers can easily access feed, most small- and medium-scale farmers are unable to, so feed has to be brought to rural areas where the majority of these farmers are found. Secondly, capacity development of small- and medium-scale farmers through vocational training oriented towards the commercialisation of aquaculture is also important.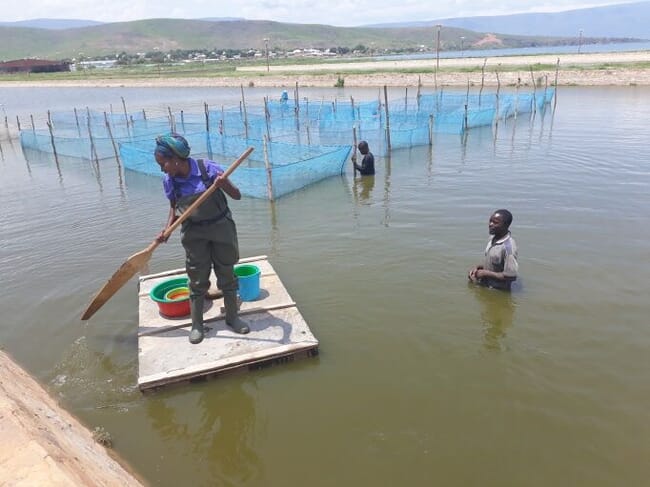 Are there any individuals or organisations in aquaculture who you've found particularly inspirational?
The United States Peace Corps, whose aquaculture volunteers live in rural communities with fish farmers. These volunteers offer continuous extension support, resulting in an enhanced understanding and adoption of aquaculture innovations.
Have you faced any particular challenges as a woman in aquaculture?
Yes. The higher I went in my academic qualifications (MSc and PhD) the more challenges I faced working in the civil service. Being the first woman to obtain a doctoral degree in this field, I thought the menfolk would be proud of me and welcome my presence, but it was the opposite. I was so frustrated by the inequality that the only option was to quit the civil service. I then wandered from one place to another in search of where I could fit. It is only recently, having joined WorldFish, that I feel recognised and appreciated for my service and contribution towards the development of aquaculture in my country. Despite all this, I still remain passionate about aquaculture.
How are women addressing inequality in aquaculture in your region and have you seen the opportunities improve in recent years?
Women are addressing this by not quitting and by pushing for equal opportunities in the sector. As a woman in aquaculture, all activities I conduct must be inclusive of women. This is also being applied in tertiary education, where a certain percentage of recruited students should be women. In Zambia, a certain percentage of students on a university course must be women. This is mandatory.
What advice would you give to women looking to start a career in the aquaculture sector?
I would encourage them by citing examples of how other women are contributing immensely to the development of the sector in other countries and also explain the important role aquaculture plays in the alleviation of poverty, including malnutrition, especially among resource-poor farmers. Just like women have excelled in agriculture, they can excel in aquaculture, too. I would also explain to them how fisheries and aquaculture are becoming less male-dominated and that we can work together with men as equal partners towards the development of the sector.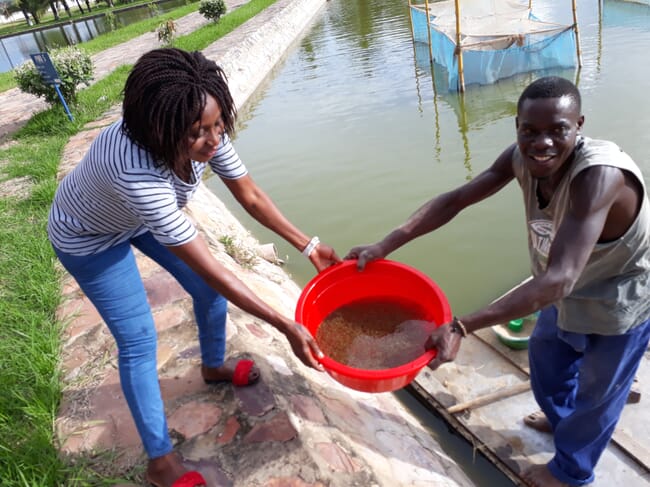 What would be your dream role in aquaculture and do you think it's realistic to achieve?
My dream role is to contribute effectively as a woman towards the development of the sector to a point where aquaculture achieves its food security, economic and nutritional potential, especially among small- and medium-scale farmers. This is realistic to achieve, provided government and other stakeholders as well as farmers work together towards a common goal.
What has been the aquaculture industry's greatest accomplishment in recent years?
The development of the feed sector and the political will for aquaculture development. For example, the head of state [Zambia's President Edgar Lungu] here establishing a fish farm of his own, and encouraging favourable conditions for aquaculture investment.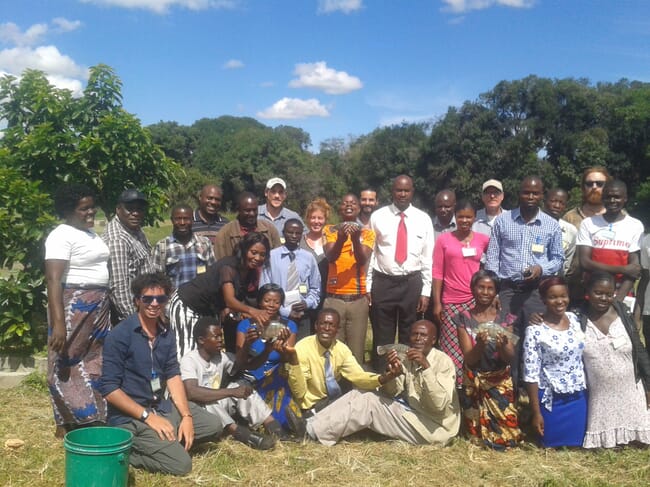 What outstanding challenge would you most like to solve?
I'd like to address the low participation of female farmers in aquaculture by making aquaculture activities inclusive of women, and acting as a mentor and role model in order to tackle the low number of women taking up aquaculture as a career.