Fish farming in South Africa is a new and emerging sector. Although still a small contributor to national fishery products and GDP, various constraints such as access to water, technology and high transaction costs are now being addressed. With aquaculture providing a significant opportunity to provide a sustainable, nutritious source of protein, its growth potential in South Africa is high.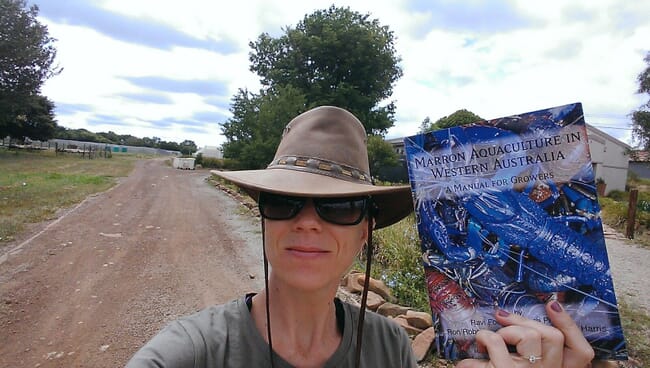 Catherine Greengrass Smith, director of Gaia – a company that helps businesses maximise their potential in terms of aquaculture and sustainability – is confident that aquaculture in South Africa will become a vital source of food in the future. With ten years of environmental consulting and project management behind her, as well as an aquaculture PhD in progress, Catherine is part of a network of professionals, suppliers and academics that offers specialised consultancy services in aquaculture across South Africa.
Briefly describe your aquaculture career
My passion for aquaculture began when I did a two-month internship in the Bahamas at the end of my first year of a BSc in environmental sciences in 2001. The work involved research into the collection and tank rearing of early juveniles (pueruli) of the Caribbean spiny lobster. I became fascinated by aquaculture and the technology and science behind fish farming.
Three years later, I returned to the Bahamas for another two-month internship, working again with the spiny lobsters. I also really wanted to examine the potential for farming the South African west coast rock lobster so in 2005 I started my MSc, which looked at the potential to harvest west coast rock lobster juveniles from the wild for on-growing in shore-based systems.
After completing my MSc, I worked as an environmental assessment practitioner for various large consulting firms and after six years ventured out on my own, starting my company, Gaia. I also began a PhD in aquaculture at Rhodes University that same year. I have been involved in various aquaculture projects looking at feasibility at different scales, developing implementation plans, industry analyses, informal market investigations and development, environmental assessments and permit applications. I also built a small RAS research system at the Agricultural Research Council (ARC) in Roodeplaat where I run my PhD experiments looking at the tank culture of a type of freshwater crayfish called marron, which is a niche, high-value aquaculture product. The species is currently only farmed in ponds and my research will hopefully build on early research for tank culture of the species and bring us closer to farming them in RAS. I am busy building a second small glass-tank research system at ARC for additional marron trials.
What inspired you to start in aquaculture?
I first encountered aquaculture during my internship in the Bahamas and the concept of farming fish really fascinated me from a technical perspective. At the same time, there were many discussions and research projects being implemented with the aim of creating livelihoods in lower-income communities. This instilled a passion in me to become involved in aquaculture in order to create new economic opportunities in South Africa. I have made some contributions but I feel I still have a long way to go to really contribute to the development of aquaculture in South Africa on a more meaningful level.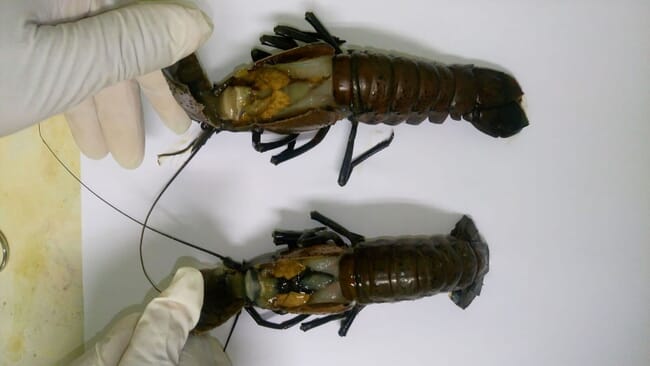 Describe a typical day in your current role.
I typically go on site three times a week to check the RAS, collect data on the experiments I am running at the time and check and feed the crayfish. The rest of the week is spent running between meetings with clients or project stakeholders, going to various suppliers to buy equipment or hardware for the RAS and time in the office doing research and report writing. I get a great balance between the practical and research side of aquaculture and the business and consulting side.
What's the most inspirational experience you've had working in aquaculture to date?
I am inspired by all the farmers in South Africa I've had the pleasure of meeting. They are truly passionate about aquaculture and the contribution it can make to economic development and food security. They have persevered over many years in an institutional environment that has, until recently, been uncoordinated in its regulation of, and support for, the development of the industry.
How important are sustainability concerns to you and how do you address them in your work?
Aquaculture has been acknowledged as having a key role to play in achieving the UN's Sustainable Development Goals (SDGs), in particular SDG 1 (which aims to end poverty) and SDG 2 (to end all forms of hunger). This is due to its efficient conversion of resources to produce food compared to many other agricultural products – but also due to the high nutritional value of fish compared to other animal and plant sources of protein, and the essential nutrients and omega oils fish products supply.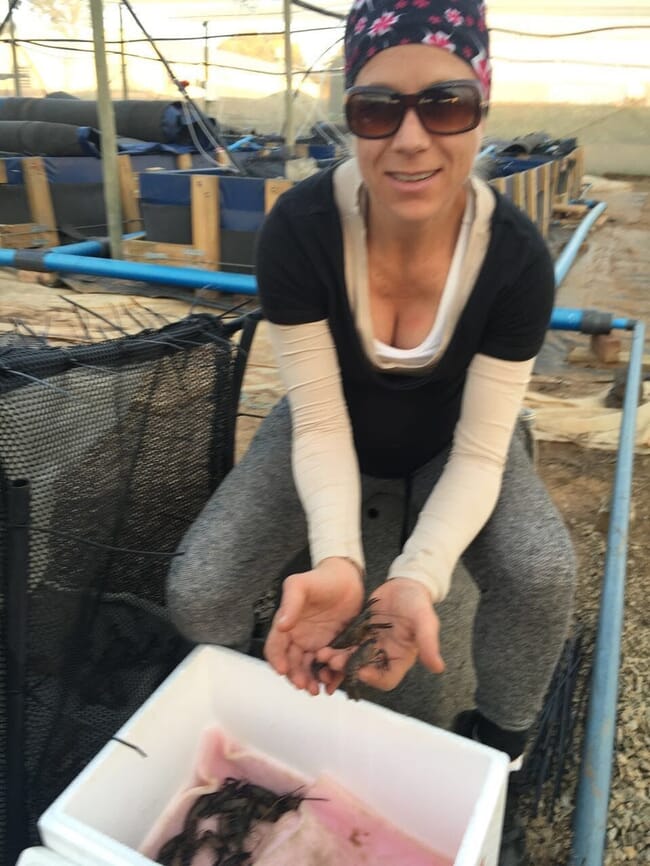 In South Africa there are high levels of poverty and low levels of food security, both in rural and urban settings. Recent data suggest that a lack of food security is actually more severe in informal urban areas [built-up neighbourhoods that have emerged outside of official planning processes], due to the sheer number of people who live in them and lack access to nutritious food – both for financial reasons and due to a lack of availability.
I'm currently part of a project with WorldFish, developing a baseline for the consumption of fresh, locally farmed fish in [the province of] Gauteng's informal areas. The project includes testing interventions to increase fish consumption, as well as the economic participation of the community in the production and distribution value chain. I am involved in the research and coordination side of the project team and we hope to establish an informal market-value chain around sustainably farmed fish.
What innovation do you think has the most potential to change aquaculture?
I think genetic selection has a key role to play in further developing current aquaculture species to be more productive, as well as developing new species that are adapted to different environments and suitable for future climate change scenarios.
Are there any individuals or organisations in aquaculture who you've found particularly inspirational?
I have always been inspired by the work of WorldFish. They have played a vital role in developing the GIFT [Genetically Improved Farmed Tilapia] strain of tilapia. This is one of the most economically important aquaculture species around the world, especially for developing countries and small-scale farmers. WorldFish also has so many other projects that develop and support aquaculture in poor communities, for economic and food-security outcomes.
Have you faced any particular challenges as a woman in aquaculture?
The aquaculture industry in South Africa is still somewhat male dominated on the farming side. But the sector is small and developing, so challenges facing woman in aquaculture here are likely to be the same challenges facing the industry in general. Although I don't have access to actual figures, my perception is that, in government and research, things seem to be a bit more balanced and we have some strong, intelligent women in key roles, including high-level leadership. We have an opportunity now to ensure that as women we have equal opportunities in aquaculture.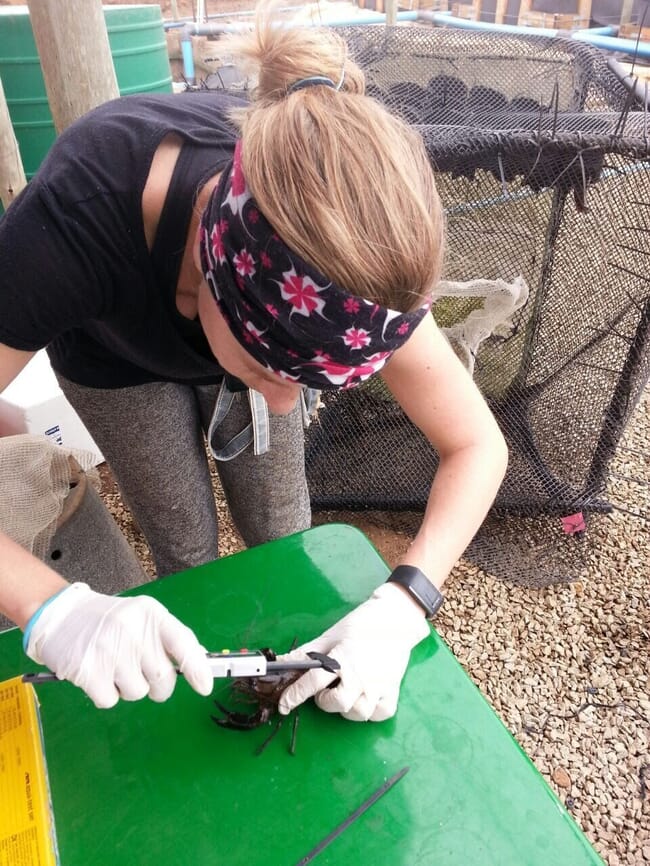 What advice would you give to women looking to start a career in the sector?
Be excellent and set an example for best practices and ethical behaviour in your aquaculture endeavour. Choose to lead rather than to follow. Work purposefully for what you want and create opportunities, rather than accepting what others choose to give you. Mostly, be knowledgeable. Aquaculture is a technical field so not matter what role you choose to play, make sure you understand the technical aspects of aquaculture.
What would be your dream role?
My dream role is to be involved in aquaculture R&D that reduces poverty and food insecurity.
What has been the industry's greatest accomplishment in recent years?
The development of industry standards and best practices for food safety, biosecurity, environmental protection and ethical practices has been critical to the sustainability of aquaculture, including its social licence to operate. However, more work is needed to ensure that the cost of compliance is dramatically reduced, especially in developing countries, and the small- and medium-enterprise space.
What outstanding challenge would you most like to solve?
I would like to see government come up with innovative interventions, with specific and measurable targets, for solving some of the techno-economic issues affecting profitability and economies of scale. The current costs of production are stifling the sector.