What areas are you most looking forward to tackling as head of the project?
Salmon farming is moving towards major innovations regarding production forms, as it attempts to grow in the face of challenges such as sea lice. It is very exciting to be able to participate in the research that is needed to develop and implement new technologies. We also have a responsibility to take care of the health and welfare of the fish in these new systems.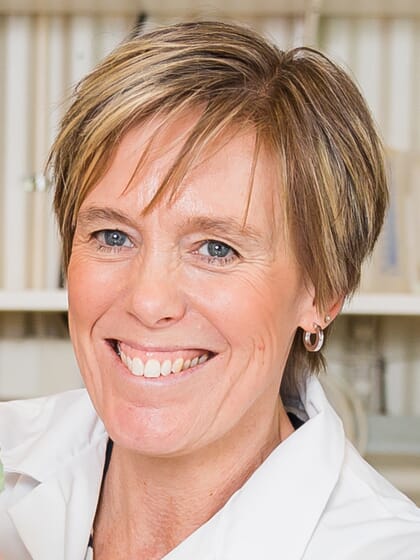 Which elements of your extensive aquaculture experience are you finding particularly useful for your new role?
I have worked in aquaculture research for 16 years, and I have followed the evolution of aquaculture to understand why we have come to where we are today, and why there is a need for new technologies. My major research field is fish welfare and welfare indicators, but since I have had the opportunity to collaborate in several interdisciplinary projects, I also have the chance to follow and understand the huge diversity of research involved in CtrlAQUA. I also think that one reason I was offered this role is that I have been project leader for big interdisciplinary projects and I have some skills in keeping focused on the big picture. In a centre like CtrlAQUA, with many long-term tasks and goals, it is very important to keep the long view in mind.
What do you see as the biggest achievements of the CtrlAQUA project to date?
I think we have achieved a lot in the centre's first three years, both on the technical and biological sides. We also have achieved great interdisciplinary collaborations between the partners, both industry and R&D. One very important achievement is the recruitment of very skilled Masters and PhD students.
What areas do you think are likely to be the most fruitful to pursue between now and the end of the project?
In the coming years there will be a large number of innovations and prototypes of new technologies, as well as an expansion in RAS technology. I hope that CtrlAQUA will be able to work with many of the new systems. We would like to participate in the development of the different technologies in order to make them fulfil environmental and biological requirements. We want to adapt the technology to the fish, and not vice versa. We have a responsibility towards the fish, to fulfil their health and welfare needs. There are still a number of bottlenecks – such as establishing threshold limits, monitoring and water treatment.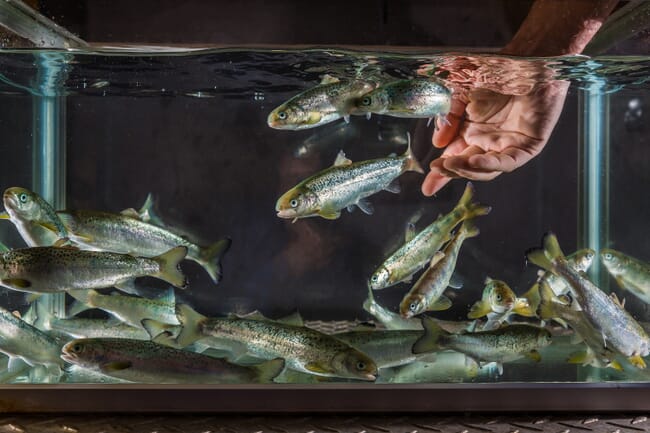 How do you assess the opportunities and challenges offered by land-based vs marine closed-containment facilities?
In order to meet the desire for future growth, I believe that we will need to develop a range of different farming solutions, including both land-based and closed-containment systems. I am aware that some would like to see most salmon production on land, but given the volume of farmed fish required I don't see this as the only solution. The new technologies are also very expensive investments, which will present a challenge for the smaller farming companies.
What are your impressions of the novel closed-containment systems that have been designed as part of the development licence initiative?
I am impressed by the innovative solutions for many of them. I also think that many companies have learned from previous experience and are moving towards solutions that take into account climate challenges, water treatment, the need to diversify the siting of installations and fish health and welfare.
Are there any designs in particular that you've been impressed with?
I prefer to not pinpoint specific systems, as there are many clever solutions.
Do you think CtrlAQUA should be limited to investigating the growth of salmon up to 1kg, and if so why?
We have said from the beginning that CtrlAQUA should focus on the most challenging phases in the fish's life cycle that may influence performance later in life, and that is the post-smolt stage. Up to this period, salmon physiology is still developing and different environmental and operational stressors may cause disturbances that make the fish less able to handle later life in open cages. We need to give the fish a homing system that gives them the best opportunity to perform well. However, fish that have grown to over 1kg should also be given farming conditions that provide them with the best health and welfare. This has – until now – mostly been done in open cages, but with the new land-based solutions, we don't want to dismiss working with fish over a kilo.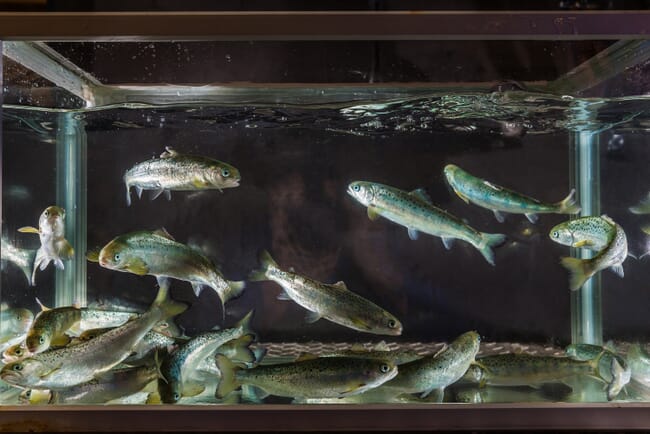 How are you finding co-ordinating a project with so many partners?
It is exciting and interesting to get to know scientists and industrial partners who differ both in personality and in professional interests. The different disciplines also have different ways of working, and I am learning a lot. I have some previous experience with co-ordinating large projects, but not as big as CtrlAQUA.
Do you think it's a good example of what can be achieved by a collaboration between industry and academic institutions?
Absolutely. Norway has a long tradition of R&D-assisted industry, and I think many agree with me when I say that I believe the farming industry in Norway has come this far because of this collaboration. CtrlAQUA is meant to be a win-win for all.
Do you think the project findings will be relevant to the production of species other than salmon?
We have been contacted by people representing the Mediterranean industry who are interested in closed-containment solutions for seabass and sea bream. These species are different from salmon in many biological ways, so the results from CtrlAQUA cannot be directly transferred, but the findings, challenges and approach will hopefully also be useful for investigations into other species.