The UK remains a leading aquaculture producer within the European Union (first by value, third by production tonnage).
Atlantic salmon production in Scotland continues to dominate UK aquaculture harvest tonnage and value.
The changes in value of the finfish and shellfish sectors between 2011 and 2012 are largely due to changes in estimated unit values (i.e. £/tonne).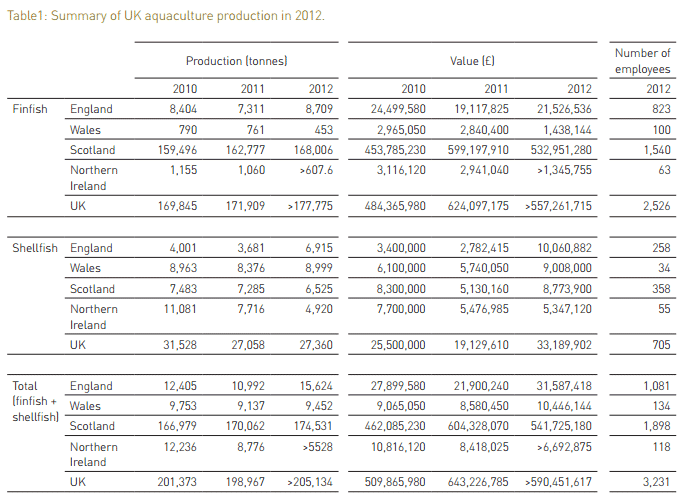 Also of interest:
Further Reading
You can view the full report by clicking here.