The milestone not only makes it Ocean Matters' most successful year to date but it is also a record amongst the UK's lumpfish producers.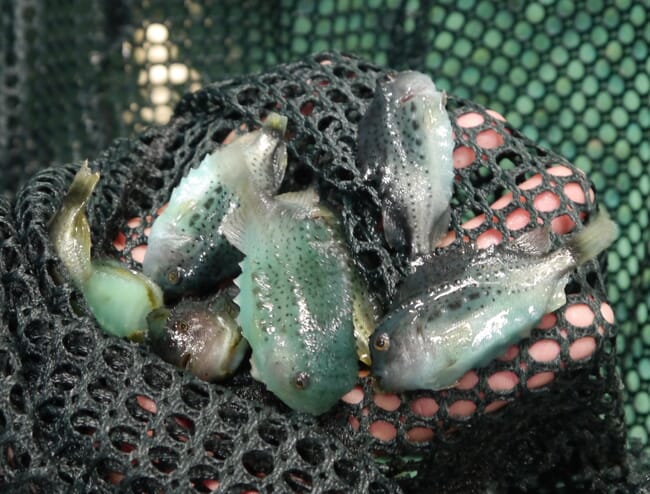 The company was bought by Mowi in 2019 and Daniel Phillips, cleanerfish production manager at the Anglesey firm, told Mowi's newsletter: "This is an incredible milestone and I'm really proud of the team that made it happen, all their hard work and dedication made this possible. The sustainable production of lumpfish plays a significant role in the welfare of our salmon farmed across Scotland. We look forward to another great year in 2020."

Dougie Hunter, Mowi's head of cleaner fish and technical services, added: "What an amazing achievement in our first year. To have a guaranteed supply of cleanerfish is really important for our business because it is an important part of our strategy to control sea lice. In 2020 our aim is to produce even more high quality lumpfish and continue to expand our customer base."
Despite the success of Ocean Matters, 2019 was not a successful year for all the UK's lumpfish producers and Benchmark-owned FAI Farms closed down their lumpfish production in Shetland.