Sponsor message
New 100% online training course from FishVet Group and Benchmark Knowledge Services on The Health and Welfare of Atlantic Salmon
Twin win for Highland seafood businesses
Marine Harvest and Aquascot were among the winners of this year's Highlands and Islands Business Excellence Awards.
The awards, which were presented by Deputy First Minister John Swinney on on Friday (September 8th), showcase the achievements of organisations from across the Highlands and Islands and celebrated business excellence in a range of sectors - from local authorities' initiatives and fish farming, to marine energy and transport - demonstrating the diverse nature of the region's economy.
The awards, which are run by Scottish Council for Development & Industry (SCDI) and supported by high profile sponsors, including SEPA, Crown Estate Scotland and Liberty British Aluminium, are rigorously judged and provide the opportunity for organisations to be recognised for their businesses achievements.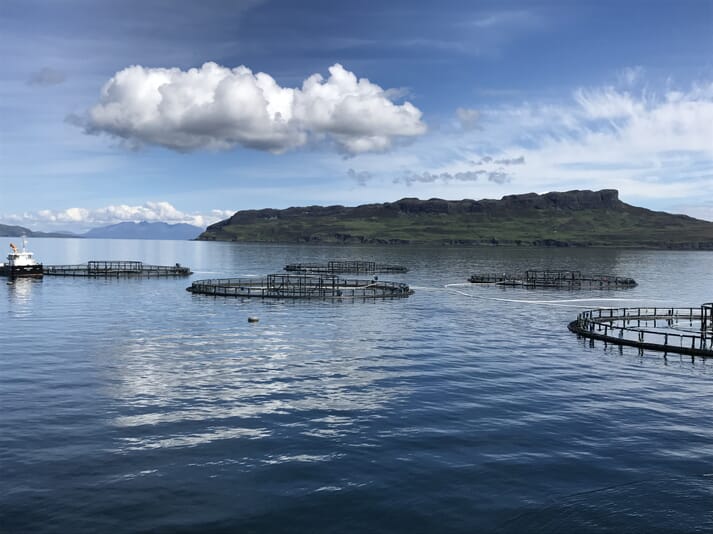 Among the winners on the evening was Marine Harvest (Scotland) Ltd, which received the Benromach Award for Excellence in International Business. The organisation, which supports almost 700 jobs in the Highlands and Islands, was commended for its success in exporting across the world and its plans to grow production over coming years.
Steve Bracken, Business Support Manager for Marine Harvest (Scotland), commented: "We are delighted to receive this award. Marine Harvest are investing heavily to support our growth to meet increasing demand - providing well paid jobs and helping to support a sustainable Scottish economy.
"I would like to thank each and every employee at Marine Harvest and our customers for supporting our success."
Aquascot, which sells seafood, including substantial quantities of Scottish farmed salmon, received the SCDI Award for Excellence in People Development, recognising the company's approach to learning and development in the workplace, its investment in upskilling existing employees and commitment to personal development.
Anne Allen, Head of Human Relations at Aquascot, commented: "We are very pleased to receive this award - recognising our commitment to learning and development. As a now wholly employee owned company investing in our workforce is a priority and has allowed us to drive our business forward, meeting the needs of our partners, supply chain and customers."
The Health and Welfare of Atlantic Salmon course
It is vital that fish farm operatives who are responsible for farmed fish are trained in their health and welfare. This will help to ensure that fish are free from disease and suffering whilst at the same time promote good productivity and comply with legislation.
Find out more