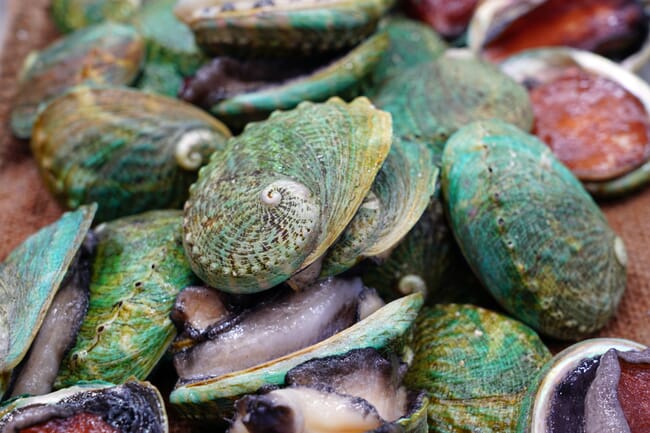 Soy pulp – which is a by-product of tofu and soya milk production and contains high levels of fibres and proteins – has been trialled by the researchers in the diets of juvenile abalone.
The team from Republic Polytechnic, which was led by Dr Chiradip Chatterjee included the pulp in feed pellets as a replacement for fishmeal, reducing the cost of the pellets by up to 30 percent.
They found that the juvenile abalone fed on diets containing the pulp weighed about 25 per cent heavier than those sustained on commercial feed, while their shells were a more vibrant purple, according to a report in the Straits Times.
"Abalone fed by commercial feed is less striking in their colour, more greyish... Their vibrant shell colour can increase their selling potential," Dr Chatterjee told the paper, in an experiment the team believes is a first for abalone.
A 2017 report by the Straits Times found that 30 tonnes of the pulp is discarded in Singapore each day, so finding a use for it could be good news for both the aquaculture sector and the circular economy.

The team is now reaching out to abalone farms around Southeast Asia to trial the feed on a commercial basis. They believe that, by reducing the fibre content, the pulp can be used for omnivorous and carnivorous marine species, such as shrimp and Asian seabass (barramundi).