The genes that could help tilapia breeders prepare for more intensive production
Two genes that might help tilapia producers to selectively breed fish that perform better under crowded conditions have been identified in a new study.
The genes in Nile tilapia have been identified by researchers at the Centre for Sustainable Aquatic Research (CSAR) at Swansea University and could help to improve tilapia welfare at a time when production of the species – one of the most widely farmed finfish in the world - is becoming increasingly intensified.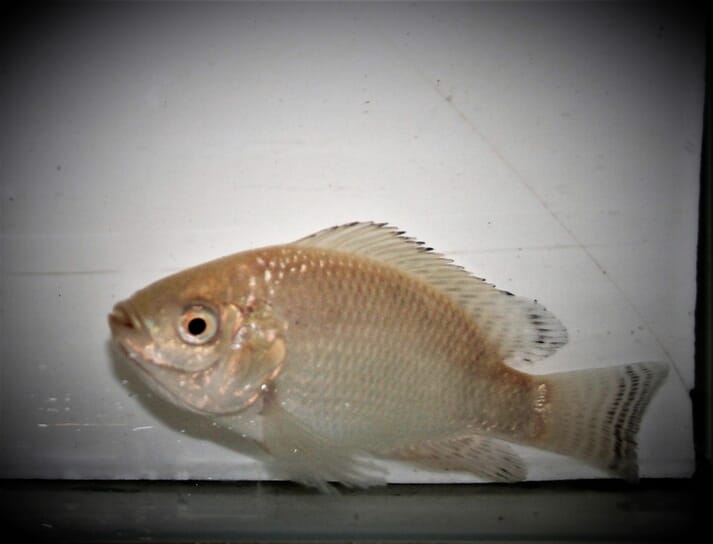 The reseachers note that aquaculture has been aiming towards intensification – "producing more fish in less space, with less water and less feed. This requires careful selection of species and individuals that will perform well in crowded environments. Fish domestication changes social behaviour and aggression is one of the key behaviours in crowded spaces. In the case of Nile tilapia high stocking density causes a shift from antagonistic (aggressive) to shoaling behaviour."
The researchers' hypothesis was that rearing density would influence the frequency of aggression – individuals with different aggression levels and stress‐coping styles would differ in the expression of key genes involved in the stress response. In the process they identified two genes – known as sstl and fosab – that are related to the expression of stress in crowded environments.
Their research suggests that crowding inhibits aggressive behaviour in Nile tilapia and results in changes in the expression of stress-related genes that accompany the shift from social hierarchies maintained by agonistic interactions at low density, to shoaling at high density.
"This suggests that aquaculture can substantially alter the aggression level and stress response of Nile tilapia. Given that loss of aggression and stress tolerance are two of the defining features of animal domestication, and that our study shows that these were associated with differential gene expression in Nile tilapia, it might be possible to selectively breed fish that perform well under crowded conditions under aquaculture intensification," they conclude.