Tasmanians look to increase salmon production
Australian salmon and trout producer Huon Aquaculture is investing heavily in new equipment as it seeks to increase production in one of the world's most exposed fish farming areas.
The company currently produces 24,000 tonnes of salmon and trout annually and is looking to grow this figure by 10 percent a year. In order to do so it has recently ordered four, 600-tonne feed barges and six ROV net cleaners from AKVA group.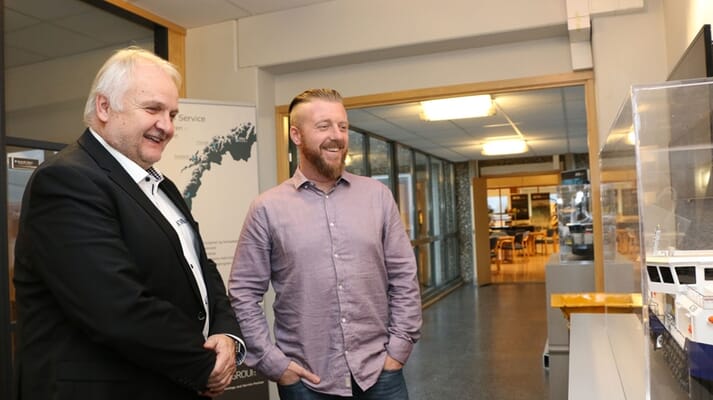 "Our farm in Storm Bay, in the southern part of Tasmania, is what we believe to be the world's most exposed marine farm site," explained James Bender, Huon's business development executive. "Farming here has presented challenges both due to being a rough exposed site, and having a large aggressive seal population. This, combined with Australia being geographically far from a lot of equipment providers, has driven us to innovate at home and search world-wide for the emerging technologies." Huon has also recently begun trial production of yellowtail kingfish, with the support of the local government, some 6 km off the coast of New South Wales. Its revenues exceed AUD 250 million, 80 percent of the fish it grows is sold to the domestic market and the rest is exported to countries in Asia.
"In the coming years, we aim to increase our volume at around 10 per cent annually to meet domestic market growth," James said. "We are making considerable investments in technology that is adapted to our conditions and will help us realize our ambitions. AKVA group is one of our key external suppliers that we use and we have a good collaboration. They are delivering four AC 600 feed barges to us during the course of the next four years. We currently have a Sperre 10k ROV, two FNC8s ROV net cleaners with another two due for delivery in January, and four more units delivered mid next year, which will be inbuilt into purpose-built vessels." "We were looking to renew some of our equipment and found AKVA group's technology very promising," he added. "The feed barges are customized to fit our needs to work as remote unmanned barges in extreme offshore conditions and the ROV technology will help us streamline our operations. We're looking forward to getting all deliveries in place."