In a statement by the couple, who have been in the seafood sector for over 70 years and in aquaculture since 1991, the Rockliffs said that they "see the decision to sell their half of Petuna Aquaculture as being in the long-term best interests of the business".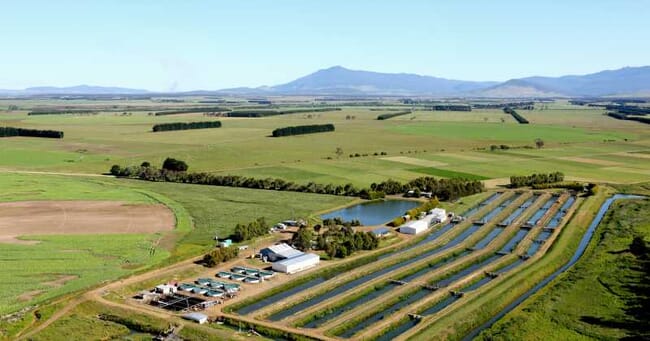 However, they also admitted it had been one of the hardest decisions they had made in the seafood business.

"It's like parting with a family member," they said. "But it's time to provide the opportunity for the business to further develop into one of the world's finest aquaculture enterprises."
Sealord Group, which is a New Zealand-based business with strong Maori heritage, has owned 50 percent of Petuna Aquaculture for the past decade – a period in which the company has placed particular focus on sustainable management and environment protection.
Sealord Chairman, Whaimutu Dewes, paid tribute to the Rockliffs, who diversified into aquaculture in 1990. "Their contribution to the industry and to the principles of sustainable aquaculture are a matter of historic record," he said. "Their pioneering spirit will always remain at the heart of Petuna's culture."
Dewes also indicated that Sealord was committed to further significant investment in the Tasmanian business, which would help stimulate the economy and create more jobs.
Petuna Aquaculture's CEO, Ruben Alvarez, said that from the company's perspective it was business as usual. "We have made significant gains over the past few years and the prospects for future growth and development are very encouraging," he said.
"Petuna already has plans for expansion in Tasmania's north west and in the south, which are subject to continuing community consultation and regulatory approval."
Alvarez also paid tribute to Peter and Una Rockliff for their remarkable contribution to sustainable aquaculture in Tasmania as well as to their integrity, ethics and values – qualities the company was determined to maintain into the future.
"Having worked in the industry across three continents, I am in awe of the Rockliff's vision and commitment to ongoing innovation," he said.
The Rockliffs retain full ownership of their wild fisheries operations.