Stepping up aquatic animal welfare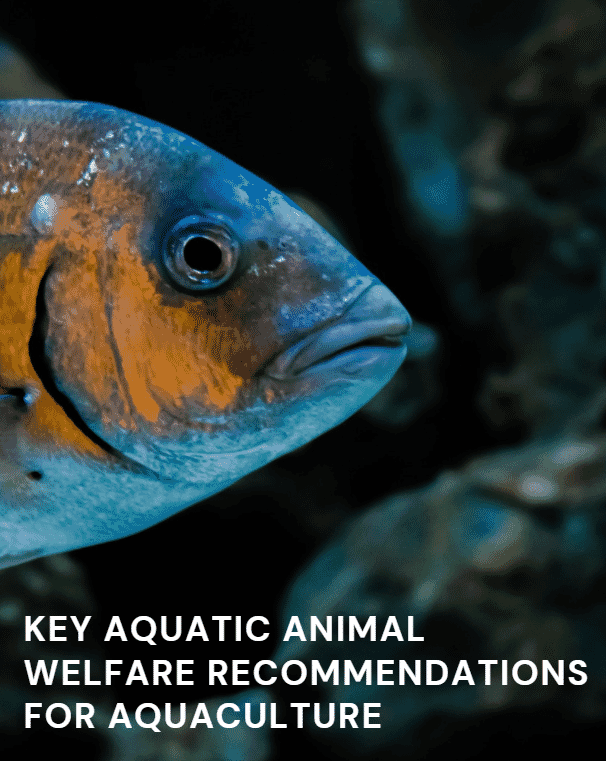 A first-of-its-kind, comprehensive guide to welfare for wild and farmed aquatic animals has been published by the The Aquatic Life Institute (ALI), together with global experts, today.
Major gaps exist currently in what "animal welfare" means for aquatic animals and ALI says it is leading the effort to help define what this looks like.
Every year, approximately two to three trillion aquatic animals are killed in the wild and 100 billion are farmed, with aquaculture being the fastest growing food sector. Yet, at a global scale, there is a major gap in animal welfare considerations for aquatic animals because the concept of "welfare" for aquatic animals remains a blank canvas, according to ALI. As a result, the institute is determined to spearhead research in this field and form the first coalition for aquatic animal welfare.

This groundbreaking research has formed the basis of ALI's work, starting with some of the most important aquaculture certification programmes in the world, as the majority don't currently cover animal welfare. In fact, ALI created the Aquatic Animal Alliance (AAA) – a coalition made up of leading animal protection organisations – to do just that: advocate for change with a collective voice and to ensure that industry follows through.
"This is the beginning of a coordinated movement to draw attention to and improve existing aquatic animal product certification standards. Increasingly, industry is seeing animal welfare as a business issue. Including welfare standards in labeling schemes for aquatic animal products is definitely a win-win for industry, consumers and animals," said Becky Jenkins, executive director of ALI.
Between June and October, AAA says that it successfully provided feedback to some of the biggest aquaculture labelling schemes in the world – Global GAP, Best Aquaculture Practices (BAP), and Aquaculture Stewardship Council (ASC) – on the incorporation of aquatic animal welfare standards.
Going forward, ALI has pledged to use the best available science to guide labelling schemes and industry stakeholders on welfare standards – both on general level and species- and lifestage-specific ones.
ALI's five main welfare considerations for aquatic animals
Enriched environment: create an environment that meets species-specific ethological needs analogous to their ideal habitat.
Feed composition and feeding: reduce the amount of wild-caught fish required for aquaculture feed by researching alternative feed sources, improving feed conversion ratios, and substituting carnivorous farmed species with herbivorous species. Strive for the most optimal feeding times and quantities and avoid starvation periods exceeding 72 hours.
Space requirements and stocking density: maintain appropriate space by species and lifestage to avoid negative physical, psychological, and behavioral impacts.
Water quality: key water quality indicators should be monitored continuously or at least once a day.
Stunning and slaughter: all animals must be effectively stunned before slaughter while the time elapsed between stunning and slaughter must be minimised in order to lower the risk of consciousness being recovered.