The study, the results of which were published in the latest issue of Aquaculture Research, substituted up to 20 percent of the level of fishmeal used in a conventional silver catfish (Rhamdia quelen) diet with hydrolyzed soybean meal (HSM).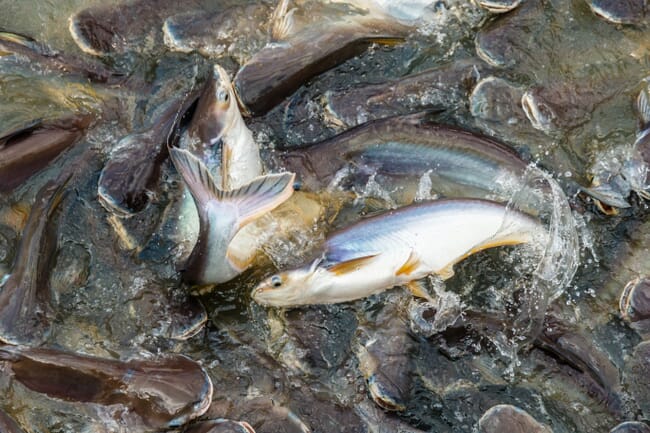 Three hundred catfish juveniles, which were kept in a recirculation system for 60 days, were fed diets that contained four different levels of soybean hydrolysate (0%, 5%, 10%, 15% and 20%). They were then evaluated for growth, protein metabolism and antioxidant activity.
The Brazilian researchers recorded that growth was was higher at all inclusion levels of HSM when compared to the control diet, while no change was shown for body protein deposition and the production of nitrogenous compounds in the liver and muscle was also unaffected by any of the diets.
They added that the diet containing 20 percent HSM promoted an increase in the amounts of non‐protein thiols in the gills and brain.
The full study can be found here: Fish meal replaced by hydrolysed soybean meal in diets increases growth and improves the antioxidant defense system of silver catfish (Rhamdia quelen)