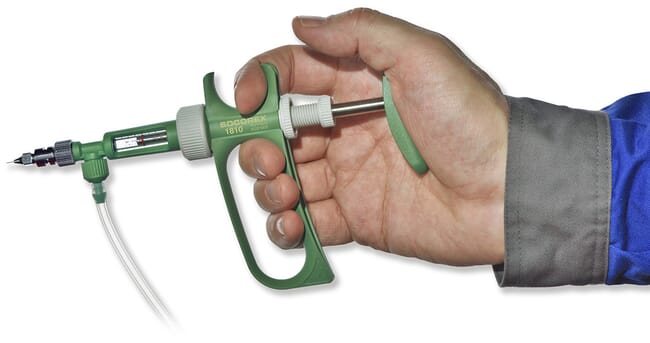 An extension of the Socorex original models, the 1810 ultra syringe line opens new doors in animal injections. Four instruments deliver highly precise doses from 0.02 mL to 0.5 mL (0.02 cc to 0.5 cc). They enable applications among various animal species such as (but not limited to) fish, pigeons, rabbits, chicks, ducks, poultry, geese and piglets.
Extremely robust, yet light in weight, the syringes ultra 1810 are built to last. Made of nine main parts, easy to disassemble and reassemble, offering fast access to all elements for quick and efficient cleaning and maintenance. Compact cartridges secure both inlet and outlet valve components. Long life duration guaranteed by lasting materials. Sterilization fully assembled in boiling water or in autoclave at 121°C / 250°F.
Eco-friendly packaging in the form of a soft pocket designed to reduce volume, weight and waste. It is re-usable to carry or store equipment or vials.
For more information contact Socorex www.socorex.com