Heng Swee Keat said that the government-funded centre, which will be attached to Temasek Polytechnic, aims to promote high tech marine production as a means to improve the country's food security.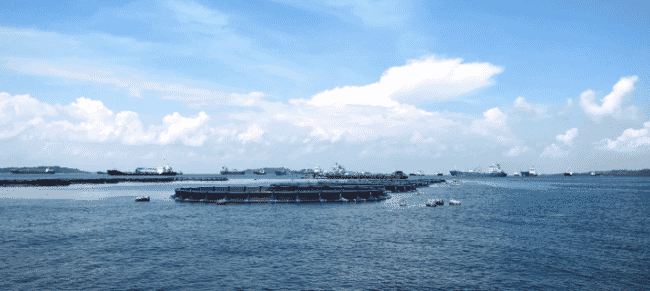 Mr Heng said: "In the digital age, we still need food, not just bits and bytes," according to the Straits Times.
The minister cited the example of St John's sea bass, a strain of barramundi developed by the Agri-Food and Veterinary Authority's (AVA's) Marine Aquaculture Centre in collaboration with the Temasek Life Sciences laboratory.
The strain has a better feed conversion ratio and fillet yield, higher levels of omega-3s, is more robust and is faster growing than conventional barramundi. It's being produced by local start-up, Allegro Aqua.

Only 8 per cent of all the fish eaten in Singapore is produced domestically, according to the AVA.