The study, led by New Zealand's Cawthron Institute, has been awarded $3 million to investigate the potential of the red seaweed, Karengo, and the microalga Chlorella as everyday alternative protein sources. Both types of algae have high protein content but require an innovative approach to fully realise their nutritious potential.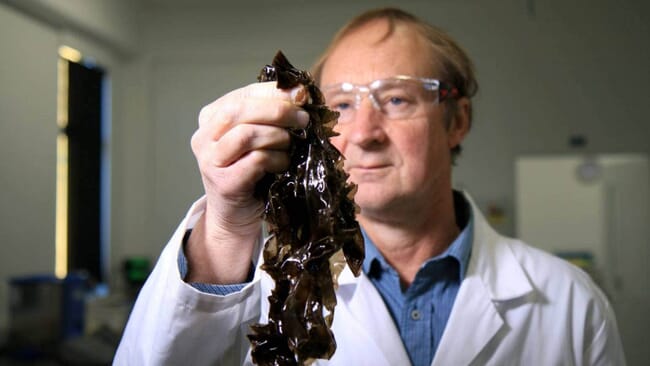 The Cawthron Institute will work alongside New Zealand-based researchers from the Riddet Institute, hosted by Massey University, the University of Auckland and Plant & Food Research, as well as international partners at Singapore's Agency for Science, Technology and Research (A*STAR), the Singapore Institute of Food and Biotechnology Innovation (SIFBI) and the Bioprocessing Technology Institute (BTI).
Research lead Dr Tom Wheeler of the Cawthron Institute said the research team's varied expertise will help to fill vital knowledge gaps that currently prevent the full commercial and health-promoting potential of these algae from being realised.
"We are seeing increasing demand for alternatives to meat and dairy for nutrition. Algae are a promising source of ingredients for future foods which can be produced more sustainably, with lower environmental impact and greater health benefits," Dr Wheeler said in a press release.
"Our research has several key goals: firstly, to develop a protein extraction method from these algae that retains their valuable attributes, secondly to investigate the extract's performance when used as an ingredient in food products, thirdly to understand their detailed composition using cutting-edge analytical approaches, and finally we'll look at the health-promoting effects and nutritional benefits to humans."

"Seaweed is set to become the third pillar of New Zealand's aquaculture industry alongside finfish and shellfish and this kind of research and development will inform investment and policy making that supports the sustainable long-term growth of the industry," added Dr Wheeler.
Singaporean research lead Dr Choi Won Jae of SIFBI said their research team will develop methods for the extraction and enrichment of proteins from Chlorella and investigate its physico-chemical properties in collaboration with the Riddet Institute.
"For both Karengo and Chlorella, we will characterise extracted proteins via proteomics and glycomics and SIFBI will evaluate their health benefits through clinical trials. Through these projects, we are excited to provide solutions in downstream processing for the alternative proteins market," Dr Choi said.