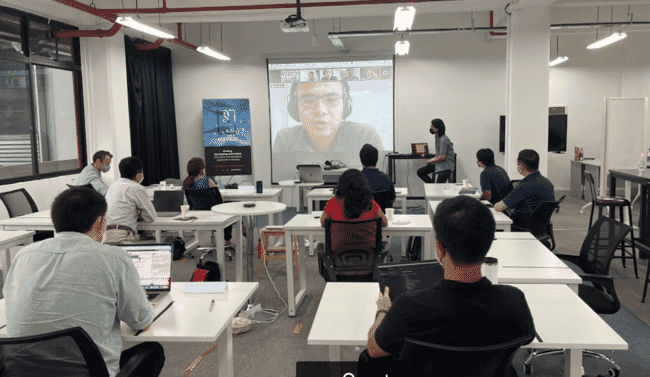 Ranging from startups and research projects, to non-profits and established companies, the 11 were selected from applications from 25 countries.
Seven of the selected ventures are based in Singapore, there's one from each of Malaysia, Indonesia and Vietnam, while another is a collaboration between Australia and the Philippines. They cover fields including nutrition, health, novel production systems, biomass and alt-seafood.
Wayne Murphy, co-founder and partner at Hatch*, said; "We were incredibly pleased with the range of companies applying to join the programme, both in terms of technology focus and stage of development. The participants selected range from very early stage research projects to companies many years in business and some having raised millions in investment. We were very keen also to encourage applications from many of the leading institutions in Singapore and we glad to see projects from A*Star and Singapore's Aquaculture Innovation Centre being selected."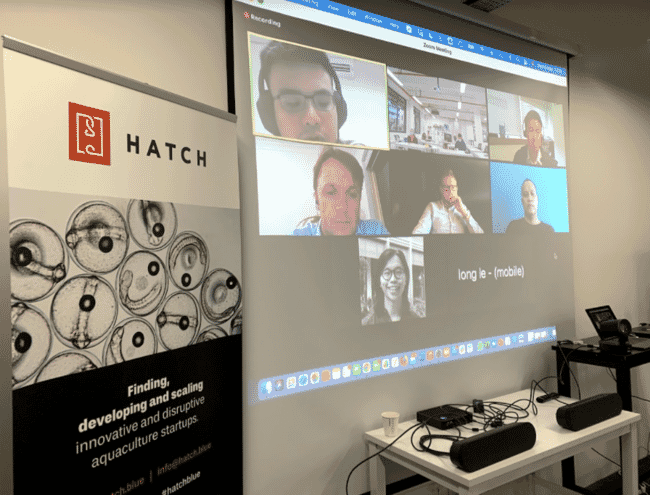 "We are excited to see the first edition of the Hatch Innovation Studio take place in Singapore. This initiative accelerates the development of innovative aquaculture solutions, which would help to meet the growing domestic and global food demand, in a commercially viable yet environmentally sustainable manner. Enterprise Singapore will continue to work with partners like Hatch to build a pipeline of aquaculture startups, and help them scale in Singapore and the region," said Eugene Toh, Director (Agritech), Enterprise Singapore.
"Since the beginning of the programme there has been a lot of collaborations and synergies between the participating teams. Encouraging them to grow together, not just on their own, is one of the great benefits of the programme," added Dylan Howell, dealflow analyst at Hatch.
The successful applicants are:

Fish Fat IBB – using cell-based culture techniques, this team from A*Star plans to produce healthy fat from desirablefish species. These will be used to complement existing plant-based meat or muscle-dominant culturedmeat, in order to improve its taste, texture, appearance and nutritional value.
TeOra – manufactures proprietary peptides for immunostimulation and disease prevention. The startup is initially targeting whitespot syndrome virus (WSSV) prevention in shrimp.
Protenga – the company's core product is an insect technology system to convert low value biomass and food waste into insect protein. Its pilot facilities have been up and running since December 2020 and its farming technology is due to be market ready by Q4 2021. In parallel, Protenga's R&D team has developed a novel production method to manufacture a shrimp feed ingredient that aims to reduce the total feed cost in shrimp, increase feed intake and significantly improve disease resistance and survivability in stress situations.
Minapoli – founded in 2017 Minapoli is a B2B platform that aims to streamline the aquaculture business supply chain in Indonesia, by providing high-quality aquaculture daily needs through its integrated online web platform.
Luminis Water Technologies – a full-service water tech firm that provides proprietary water sampling and analysis equipment, molecular diagnostics, rapid in-the-field pathogen ID, and advanced AI microbiome analytics.
Universal Aquaculture – their mission is to build the global systems of tomorrow, starting with the world's first and largest indoor high-density shrimp farm, which runs on their proprietary hybrid biological recirculation system. This next-generation farming system allows for urban harvesting of live shrimp with zero water intake or discharge while ensuring consistent, quality food shrimp.
The Agrata Group – is developing vertically integrated mud crab (Scylla serrata) production operations in South East Asia. The company says that its RAS hatchery will provide a reliable supply of crab, ending the need to catch juveniles from the wild and preventing the damage being done by current fishing methods
RAS Aquaculture – the firm, based in Singapore with operations in Malaysia, has developed a system, that combines RAS and biofloc to produce both crab and shrimp.
Singapore's Aquaculture Innovation Centre – is developing a multivalent oral vaccine platform for aquacultured species using microalgae as the means to deliver it. The team will initially be targeting finfish diseases, starting with Iridoviral disease. The platform can be tailored for multiple targets as a recombinant subunit vaccine encapsulated in edible live feed for animals.
Tepbac – started out as an information website for farmers in Vietnam and has since diversified. It now offers a platform of software and hardware IoT solutions that aim to make aquaculture easier, more profitable and more transparent.
Coast4C – a social enterprise that drives ocean and climate restoration through regenerative seaweed production and processing operations within an inclusive value chain. Coast 4C has operations in the Philippines, and includes a fishing net buy-back scheme
*The Fish Site is part of Hatch's portfolio, but we retain editorial independence.