The newly finished barge represents a significant investment in the company's operational infrastructure in the area, and has seen the creation of three new jobs, with more to be added in 2019.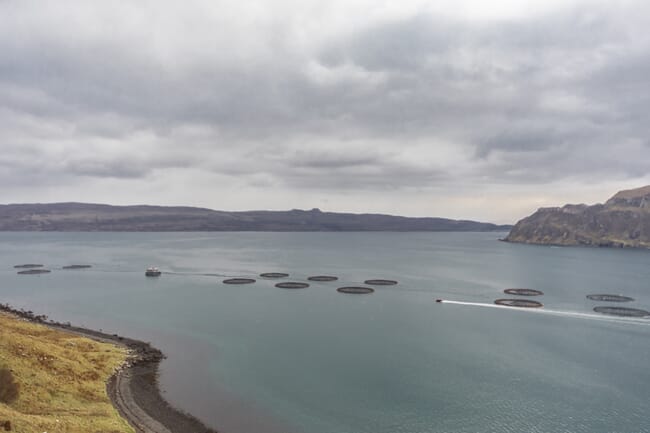 The 400 tonne, 14m long SeaMate feeding barge was built by Gael Force Group in Inverness and is fitted with innovative and highly sophisticated SeaFeed technology, including an eight-line feeding system and barge design offering the highest of safety standards. This new system is a first for SSC and was exclusively designed and manufactured in Scotland by Gael Force.
Craig Anderson, Chief Executive of The Scottish Salmon Company, said: "The launch of this newly-commissioned barge and office highlights our commitment to the area, supporting Scottish businesses and creating new jobs in rural communities. SSC is committed to investing in innovation to support responsible business growth and are working on a number of innovative projects with Gael Force Group. We have a pipeline of site development building on our commitment to responsible growth"
Stewart Graham, Managing Director of Gael Force Group, said: "The design and build of one of our most advanced feed barges along with an eight-line SeaFeed feeding system for SSC is yet another example of our commitment to innovate in this sector. The build epitomised the type of collaborative approach we like to take with our customers, and by doing this we ensured we addressed all SSC's needs from the outset which will enable them to safely and sustainably grow their fish.
"We continue to take pride in our partnership with SSC who clearly value investment in the rural communities they operate in. Our very best wishes go to the team at Portree for this cycle and beyond."