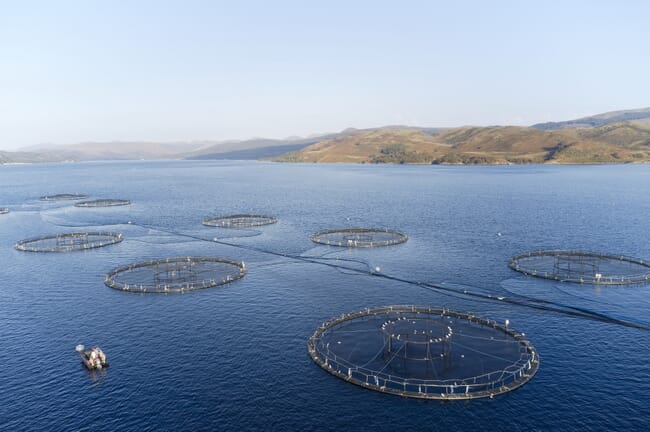 The deal, which falls short of being an official coalition, will bring the Greens into the government for the first time in the UK. Given the party's regular criticism of the salmon farming sector over the years, salmon farmers are likely to be deeply concerned. Indeed the Greens' election manifesto pledged to phase out traditional net pen salmon farming and block the expansion of the sector until environmental and animal welfare concerns are addressed.
However, Tavish Scott, chief executive of the Scottish Salmon Producers Organisation (SSPO), has expressed his hope that today's deal will not fatally undermine the strong relationship that the sector has built up with the SNP over the last decade.
"Scotland's salmon farming sector has always recognised the need for a good working relationship with SNP government ministers who, in turn, have acknowledged the important role we play not only in island and rural communities but right across Scotland," said Scott.
"We hope the strong and supportive partnership we have with government will continue during this parliamentary session, whatever the makeup of the ministerial team.
"It is essential that everyone in government understands our sector. That is why we now hope to begin constructive discussions with all Green MSPs, in the same way as we already work with MSPs from other parties."
"There are parts of today's agreement on which we seek further information. But for aquaculture this can be a constructive starting point."