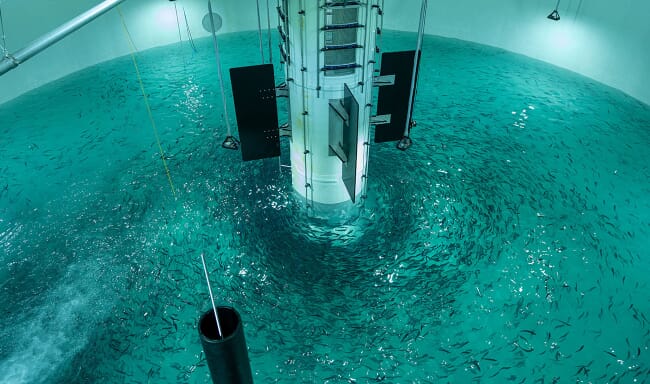 The company reports that its hybrid recirculation and sea water flow-through system in Indre Harøy has been performing in line with the assumptions in its production plan.

As the company stated in its Q3 report: "Salmon Evolution has now been operating the Indre Harøy facility for more than 7 months, successfully completed 3 smolt releases and finally completed the first harvest. Although it has been a steep learning curve for the organization, the company has managed to provide the salmon with stable conditions throughout the period, demonstrated by the low observed mortality. The performance of batch 1 has been strong with performance in line with our expectations even though there has been a continuous process as to tuning and modification works on the systems.
"For batch 2, the performance has been exceeding batch 1, clearly demonstrating the upside potential for this operation going forward. The company's ambition is to continuously identify and implement learning effects in order to maximize output and produce a salmon with the highest possible quality,"
The details
In early November the company started the harvesting of batch 1 with approximately 30,000 fish harvested. The remainder of batch 1 is planned harvested during the fourth quarter and the company expects an average harvest weight of around 4 kg head-on gutted (HOG) for batch 1 as a whole.
On 13 July Salmon Evolution also released its second smolt batch at Indre Harøy consisting of around 230,000 smolt with an average weight of around 125 grams.
"Batch 2 is continuing to demonstrate excellent biological performance with growth rates exceeding what seen for batch 1, clearly demonstrating the upside potential in our operation as we obtain more and more knowledge about how to best operate the system. As per 30 September batch 2 had an average weight of 710 grams and as of 15 November the fish had already reached 1.2 kg, continuing to exceed our expectations," the company stated.
For 2023 and onwards the company expect to release around 280,000 smolt every second month.
"Conditions throughout the farm have also remained stable and the company continues to see low mortality levels, also at higher densities. Salmon Evolution has over the last months also carried out extensive testing of the fish with very positive results as to quality and taste, confirming overall good fish health and fish welfare in our system," they state.
The company's first phase is now expected to cost NOK 1.56–1.59 billion (150 million euros), following a slow down in the final stages of the building project and the company is waiting for the completion of phase 1 before committing to phase 2.
Meanwhile the company is going ahead with plans to build similar farms in South Korea and North America, with the aim of producing a total of 100,000 tonnes HOG per year by 2032.