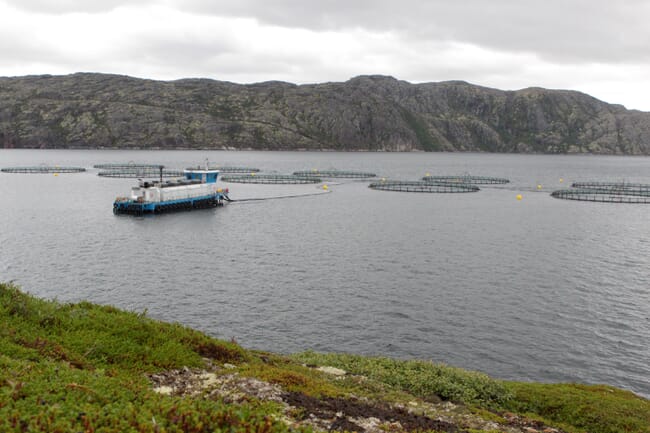 Ilya Shestakov, Russia's Deputy Minister of Agriculture, visited salmonid producers in Karelia on June 22, where he noted that farm raised salmon production levels were now twice as high as in 2014 – the year Russia introduced counter sanctions that included a ban on salmon imports from countries such as Norway.
At the HQ of Kala-Ranta JSC, he inspected the cages on ​​Lake Ladoga, and talked to the management of the enterprise. During the meeting production targets and development constraints were discussed. Key constraints relate to the provision of quality aquafeeds, and issues surrounding fish health.
Shestakov highlighted the federal strategy for the development of fish production, which was approved in November 2019 and aims to increase farm raised salmon production in the Northwestern Federal District to 120,000 tonnes by 2030. An additional 30,000 tonnes are expected to be produced in the region in RAS systems.
"This commodity aquaculture sector has tremendous opportunities for import substitution. After the introduction of counter-sanctions by Russia, about 122,000 tonnes of salmon were no longer eligible for domestic imports. Now the volume of Russian production has exceeded 90,000 tonnes, that is, we are almost close to replacement," stated Shestakov.