IPN causes severe viral disease in salmonids, and a high mortality rate, leading to major economic losses in the global rainbow trout aquaculture industry.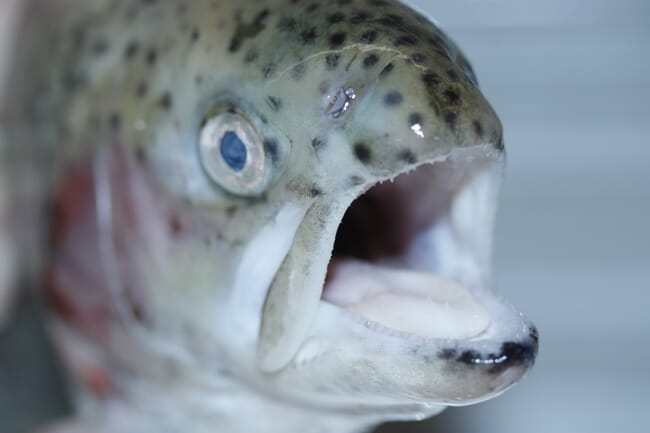 The recent trial, involving researchers at Gansu Agricultural University, aimed to develop and test a safe and efficient immersion vaccine to protect rainbow trout against IPNV infection. The researchers developed a live vector vaccine containing the coding region of the IPNV VP2 induced protective immune responses in rainbow trout.

The researchers found that, for best protection, juvenile rainbow trout should be immunized with a 1:100 dilution of the titer with 1 × 1010.0 ml−1 TCID50 of the live vector vaccine, via 10-min immersion.
Expression of the IPNV VP2 gene was confirmed in spleens of vaccinated rainbow trout, and reached the highest level at 3 days post-vaccination (dpv) and thereafter gradually decreased between 3 and 15 dpv.
Four markers of the adaptive immune response (CD4, CD8, IgM and IgT) were continuously increased in the spleens of vaccinated fish as compared with controls, between 3 and 15 dpv. The cumulative percentage mortality differed significantly between the vaccinated fish and the controls (empty-plasmid-vaccinated).
According to the researchers, the results of the challenge test "showed that the live vector vaccine had a high protection rate against IPNV (relative percent survival value of 88.24), and the vaccinated rainbow trout displayed high levels of serum antibodies against IPNV infection."
As a result, they conclude that "this is a promising live vector vaccine that could be used to protect rainbow trout against IPNV infection".
Further information
The abstract of the study, which has just been published in the journal Aquaculture, can be accessed by clicking on the following title: Development of a live vector vaccine against infectious pancreatic necrosis virus in rainbow trout.