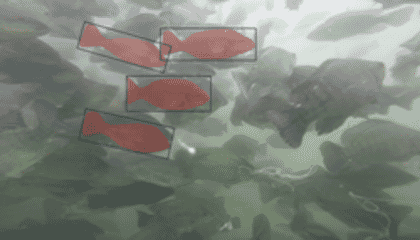 The two companies have confirmed this week their long-term strategic collaboration this week to achieve intelligent and efficient automation in Regal Springs' tilapia farming operations, which take place in net pens in Indonesia, Honduras and Mexico.

Based on artificial intelligence, machine-learning and advanced algorithms, the projects encompass data management and modelling, business intelligence, real-time data collection, and the latest smart devices and equipment – such as data-reading camera tracking systems – and have been successfully applied on more established species in marine environments.
Regal Springs aims to be the first company to introduce these advanced technologies into tilapia farming in inland lakes.
"This collaboration aligns perfectly with Regal Springs' strategy for environmental, social and economic sustainability (ESG), and is a building-block in our passionate commitment to the all-important blue foods movement. As we create a sustainable fish farming industry for the future, we need to adopt cutting-edge technology, so that we can farm fish more efficiently and sustainably, but at the same time continue to safeguard our waters, now and for the future. We are excited to collaborate with such an enterprising and innovative partner as aquaManager, and as blue food movement pioneers, to create the fish farms of tomorrow," said Alois Hofbauer, CEO of Regal Springs, in a press release.
"We have been working with Regal Springs for many years, and we enjoy a long-lasting partnership with them. We regard Regal Springs as a visionary company, always keen to innovate in this industry that thrives on improving sustainability efforts. We look forward to many happy years working together, to turn into reality the dream of automated fish farming with a high degree of predictability," said Kostas Seferis, founder of aquaManager.