Recycling waste from the world's largest closed-containment salmon farm
American Aquafarms, which plans to build a 36,000 tonne capacity closed containment salmon farm off the coast of Maine, has signed an agreement with Hyperthermics to transform fish waste into energy and fertiliser.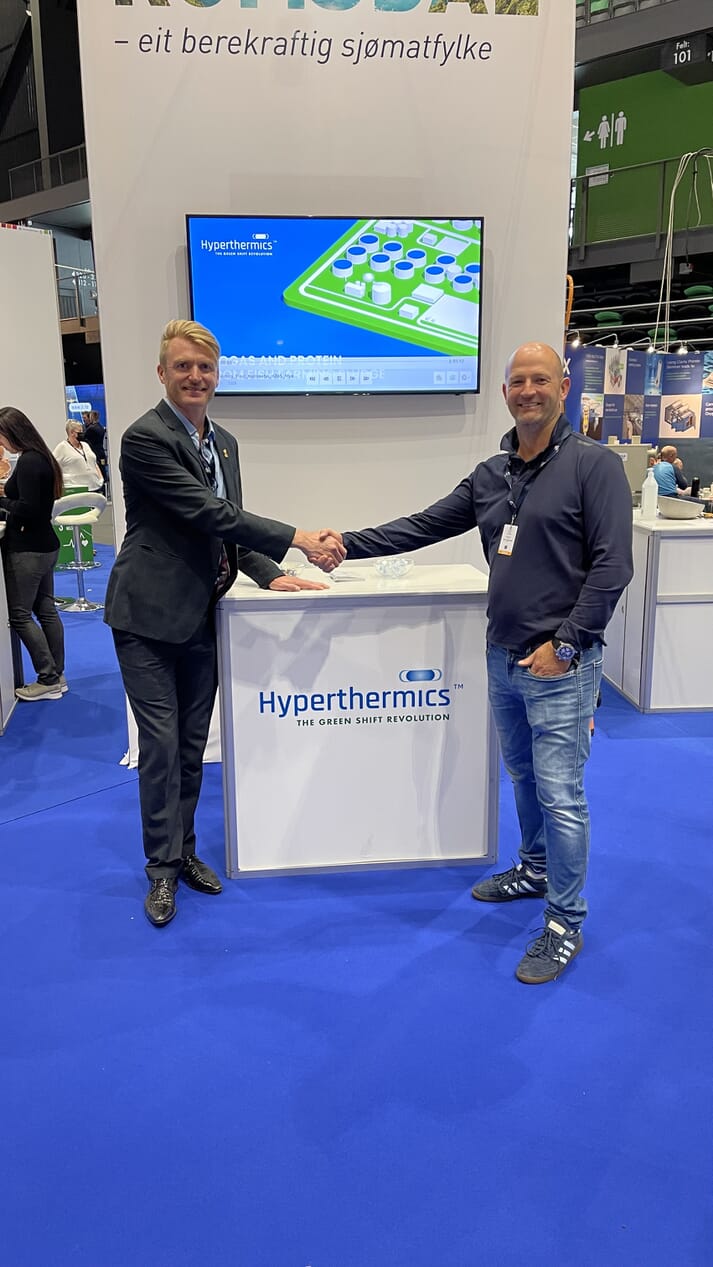 The farm aims to be completely emission-free, and is designed so that all the waste can be captured, separated in treatment plants on the sides of the pens and transported by barges to land. Hyperthermics` technology will then transform the waste, together with additional waste from American Aquafarms' land-based smolt production plant.
As American Aquafarms CEO, Mikael Rønes, explains: "As we aim to produce the most sustainable salmon at sea, utilising the sludge from pens is crucial. Along with emission-free farming at sea, transforming the sludge into renewable energy contributes to more sustainable activities in our smolt production and the processing plant on land. American Aquafarms is now working on the approvals needed to be able to realise the project."
"We have had good discussions with American Aquafarms over time," added Stig Amdam, sales manager at Hyperthermics AS. "I am very impressed by their vision for sustainable salmon farming, along with their interest in our technology. We believe that it will be an essential contribution to greener aquaculture. For us, this agreement is important. The aquaculture industry is taking big steps in the green direction in more and more countries, and the project will be a prominent showcase for us in a new continent."