Record year for Scottish Salmon Co
The Scottish Salmon Company (SSC) has reported record operating profits for 2018 - rising from £38.7 to £56.3 million year-on-year - helped by a strong fourth quarter.
The company's Q4 report, published today, shows that fourth quarter revenue rose by 6 percent to reach £42.5m, while EBIT/kg increased 20 percent to £1.14, thanks to a 2.5 percent increase in harvest volumes and strong prices.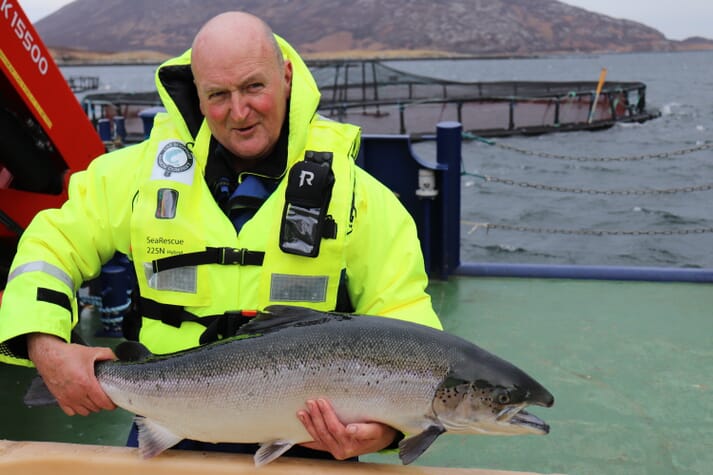 Overall SSC harvested 29,913 tonnes during 2018, up from 25,272 tonnes in 2017, and has set a harvest target of 31,500 tonnes for 2019.
Craig Anderson, CEO of the company, said record Q4 results were "driven by strong operational performance across the value chain, good biological performance and a positive market environment".
Sixty-one percent of the company's salmon sales were accounted for by exports, with a continued emphasis on brand development.
"Lochlander Salmon was successfully introduced into North America and Tartan Salmon Label Rouge launched in France, growing our market share in these territories. Developing our presence in North America and the Far East remain our focus. While, like any business, we have been monitoring Brexit negotiations closely, we have a global perspective and robust long-term strategy in place to support growth," said Anderson.
Other developments in Q4 included the purchase of the Harris & Lewis Smokehouse on the Isle of Lewis, which the company plans to use exclusively to smoke its Native Hebridean salmon .
Other expenditures in 2018, which totalled £20.5 million, consisted of infrastructure investment in the new marine sites at Maaey and Portree, as well as freshwater facilities and ongoing site improvement projects.