Progress made in commercial cod farming renaissance
Norcod has shipped its first batch of hatchery-reared juvenile cod to marine cages this week, in a move the company hails as a "major milestone" for the sector.
The fry were shipped from the Njord hatchery at Kjørsvikbugen in Aure municipality to the company's first cod farm at Finnangerøya in Namsos municipality. The facility is operated jointly with Norcod's partner Namdal Settefisk.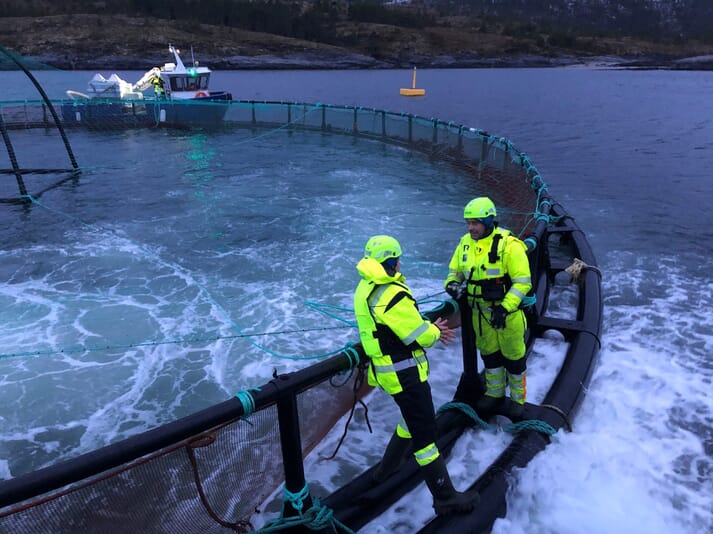 The first load of 123,000 fry had an average weight of 140 grams. The second load of 75,000 fry came in at a slightly higher 215 grams. The fry were offloaded from a wellboat into two separate net pens.

"This is a very important day for us and for the industry," said Rune Eriksen, managing director of Norcod. "Now that we're into the farming phase in the sea, this is no longer just a project."
The company hopes to harvest the fish at 4 to 4.5kg in June 2021, but say that this may be brought forward if the fish display the same "exceptional growth rate as in the hatchery phase".
"I'm delighted, and for me personally it's clear confirmation that Norcod is on the right track," Eriksen said. "The operation could not have gone more smoothly. Healthy, happy fish are our top priority."
Looking ahead, he says the next milestone for Norcod will be putting its next batch of 1.5 million fry into the sea at its other farm location in Frøya municipality.
Eriksen highlights the excellent collaboration Norcod has with its partners, while also applauding Norcod's own employees and operations technicians for the tremendous effort they have put in to get to this point. "It's a great achievement," he said.