The new Prime Minister announced plans last month "to liberate the UK's extraordinary bio-science sector from anti-genetic modification rules and... develop the blight-resistant crops that will feed the world."
Although the UK's academic sector is largely pessimistic about the impact that Brexit is likely to have on UK science and funding, the PM's announcement has attracted cautious optimism from a number of leading aquaculture researchers.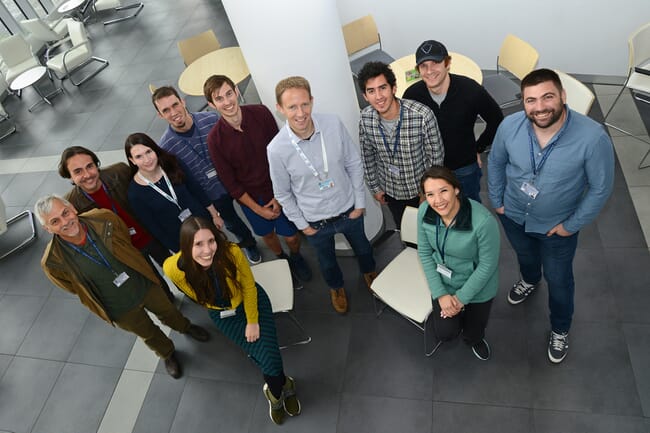 As Professor Ross Houston, who is currently engaged in a number of gene editing projects to improve resistance to diseases in salmon at the Roslin Institute, told The Fish Site: "I think the EU's blanket ban on genetic modification, and in particular genome editing technologies, is likely to stifle innovation using these technologies aiming to provide solutions to production issues in aquaculture. For example, improving resistance of animals to infectious diseases via genome editing could have multiple benefits including improved animal welfare and reduced environmental impact, as well as improving efficiency of food production and industry sustainability.
"Of course, in the case that genome editing was to be used in commercial production, thorough testing of animals with targeted edits to their genome would be required to ensure there were no unwanted impacts on other traits. However, several major breeding and production companies are taking part in research projects to explore the use of genome editing in aquaculture, and this highlights the potential value of this approach. Therefore, any movement towards relaxing of the blanket ban on use of these technologies is likely to be beneficial for aquaculture as well as terrestrial plant and animal farming."
"However, it is worth pointing out that I see the potential benefits of this stance on GM as something of a silver lining on the dark cloud of risks that Brexit poses to UK academic and science more generally."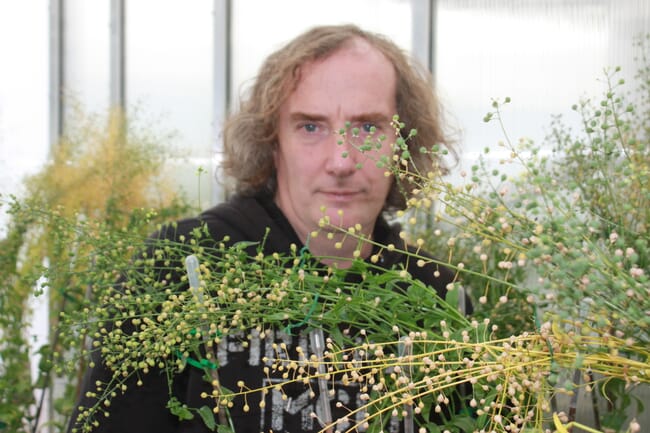 Professor Johnathan Napier, who has been involved in developing camelina that has been genetically modified to contain the long chain omega-3s EPA and DHA – key ingredients in feeds for species such as salmon – agrees.
"It was encouraging to see supportive words from our new PM regarding GM, and it is interesting that this technology is clearly at the front of this mind when it comes to what the UK can possibly do differently in a post-EU world," he told The Fish Site.
"As to my GM camelina, it would be great if we could further develop this home-grown technology, including the possibility of obtaining approval to grow the crop at commercial scale here in the UK. So the PM's enthusiasm for GM is good news for our camelina project, which aims to provide a clean and sustainable source of healthy omega-3 fish oils to support the aquaculture industry."
Like Houston, however, he added a note of caution: "Of course, one needs to be a little cautious in reading these runes, since being pro-GM can be seen as signalling being anti-EU, and whilst there might be some possible benefits for the regulation of GM crops after Brexit, the wider negative impacts will almost certainly greatly outweigh these."
A statement issued by Professor Achim Dobermann, director and chief executive of Rothamsted Research, said: "Rothamsted Research welcomes the prospect of a more pragmatic approach to the risk assessment of genetically engineered crops, which have already been widely grown around the world - including Europe - for a generation.
"As the world faces the challenge of feeding more and more people from less land and with the least harm to the planet – in the face of climate change and all its associated challenges – we need every possible tool and technology at our disposal to improve our crops, and to make them more nutritious and more resilient.
"What we need in the UK is a more straightforward process for the regulation of genetically engineered crops, that meets the highest standards in terms of safety, as well as productivity, nutritional value and environmental impact. This can be done in a much smarter way than previously, for example on a trait by trait basis, rather than a blanket ruling across all gene technologies."
"There is also a requirement for better legislation on the specific technique of genome editing that, firstly distinguishes it from other GM technologies, and is differentiated in terms of where it is being applied – whether its crops, microbes, animals or human medicine. Sound ethical decisions and societal consent also play central roles in framing discussions about both GE and GM and how they deliver benefit to the wider public.
"I think if this happens, the whole UK science community would welcome an opportunity to support the new government in this."