This latest development is being billed by Gael Force as "a major opportunity for Scottish producers of farmed salmon to benefit from an innovative, competitive and home-built substitute to imported steel feed barges. Many of the competing steel feed barges are currently manufactured outside the UK in Eastern Europe".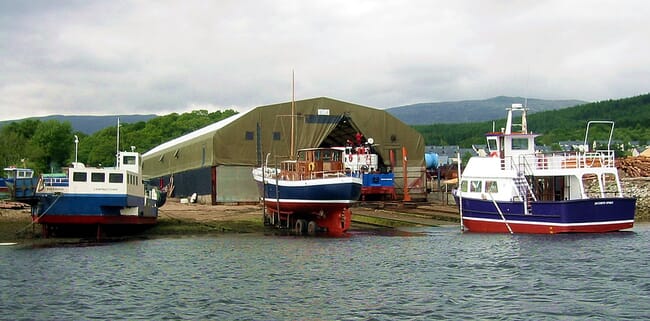 Corpach's boat building operation, which has 22 employees, adds to Gael Force's well established concrete barge-building facility in Inverness, which continues to play an important part of its business and is expected to continue to grow as planned.
Gael Force Group Managing Director Stewart Graham commented: "We are delighted to welcome Corpach Boatbuilding Company as part of an expanding Gael Force Group. Throughout our discussions it was clear we share the same motivation for close customer collaboration with an aim to deliver outstanding quality in product and service. We look forward to working with our colleagues at Corpach to grow the existing business as a first-class boat builder and achieve our long-term objective of offering an innovative Scottish built substitute to imported steel barges. Additionally we see this development as strategically critical to Scotland's boat building and servicing capability and also for Lochaber's exciting development plans too".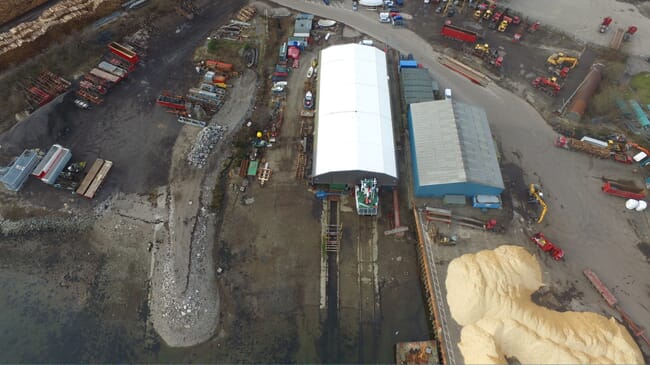 Corpach Boatbuilding Company has specialised in the construction and repair of commercial boats together with other engineering and fish farm-related services since its inception in 1992. Its dedicated team of skilled craftsmen are experienced in the construction of steel craft and the repair and modification of seagoing vessels in steel, aluminium, wood and GRP.
Corpach's Marine Development Manager Donald Hind said: "This is an exciting milestone for our business, and one which promises to give rise to new opportunities for both Corpach and Gael Force. We are hugely excited by the product and workforce development opportunities this deal presents and look forward to strengthening the relationship we have already established. We are very confident that by sharing our skills, expertise and experience we can grow our business and workforce, which will, in turn, deliver value to the markets we serve in support of our loyal customers."