Researchers say that the "the conclusion is clear", having analysed data from nearly 500 fish farms across the Norwegian salmon industry. They discovered unreliable effects from the use of cleaner fish in the fight against salmon lice.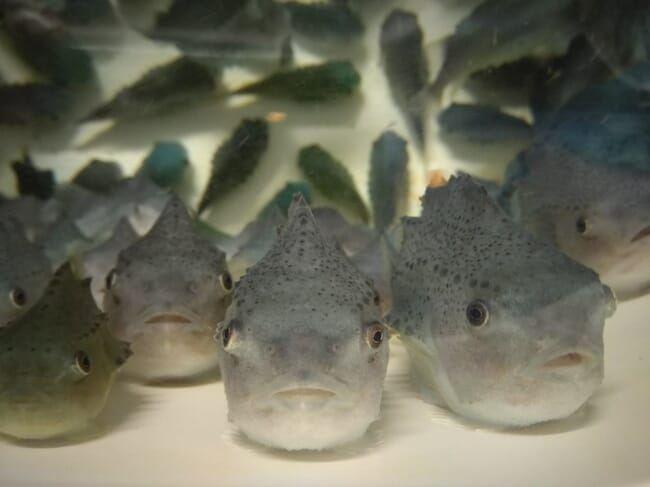 Worldwide, about 60 million cleaner fish are used each year as lice eaters in salmon farming, but there has been little research into their performance in commercial scale salmon farms. To address this, researchers analysed industry-reported data from nearly 500 salmon farms in Norway that started and ended a production cycle in the period 2016–2018.

Big data shows small effects
Looking across the industry, the effects of cleaner fish were weak and highly variable. Farms that used more cleaner fish did not have fewer lice on average, probably – the researchers concluded – because farms that have more lice need to use more cleaner fish as a result.
The good news is that farms that used cleaner fish early in the production cycle were able to delay the first delousing treatment, but the researchers estimated that it takes around 5,000 cleaner fish per week to delay the first delousing treatment by five weeks.
Later in the production cycle, cleaner fish slowed but did not stop increases in sea lice. "On average, there was no decrease in lice levels after cleaner fish were stocked. Even when tens of thousands of cleaner fish were stocked, louse numbers kept growing, just at a slightly slower rate, ʺ said lead author Dr Luke Barrett, from the University of Melbourne. "Nearly all farms eventually had to use other lice control methods."
ʺAlthough some farms show good results from cleaner fish, these effects usually lasted less than 3-5 months, and there are nearly as many farms where cleaner fish do not seem to work at all. We need to understand what makes some farms successful, so that we can avoid using cleaner fish wastefully,ʺ said Barrett.
In the north of Norway, only lumpsuckers are used. This allowed the researchers to specifically test if lumpsuckers alone reduced lice numbers or delayed the time to first lice treatment. They did not have any detectable effect.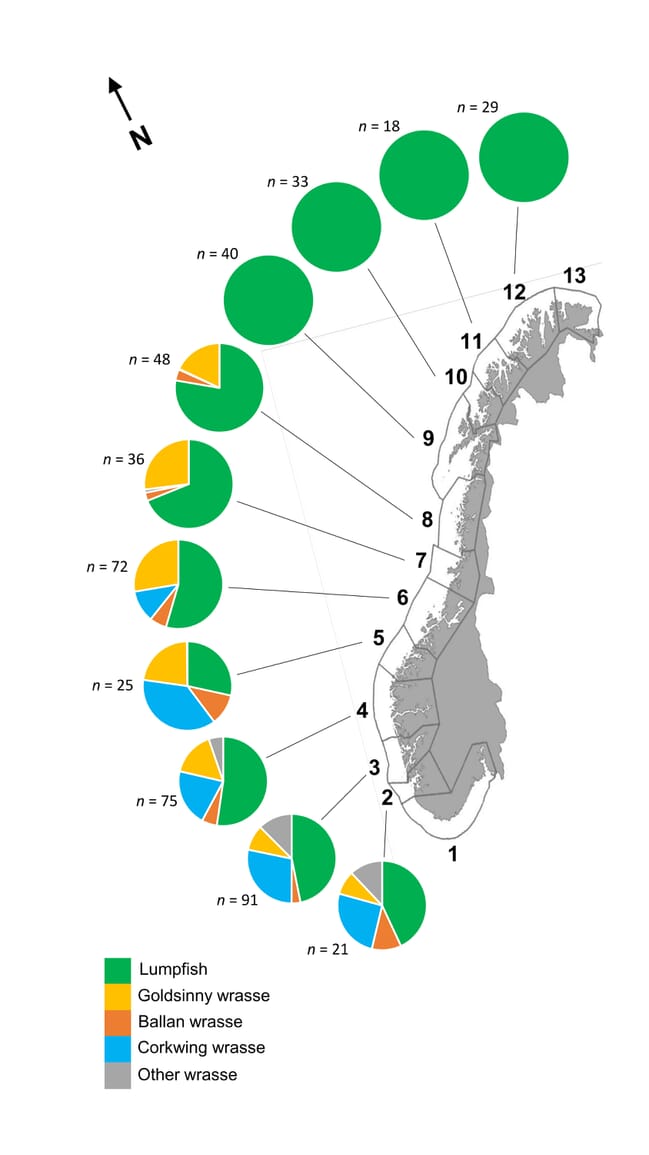 Important to share best practices
Within the publicly available data from the industry there is much experience with the use of cleaner fish in commercial cages.
ʺIn the future, it is important that the knowledge from farms that see good lice-eating effects of cleaner fish is developed and documented scientifically in commercial settings so that cleaner fish can be used in the best possible way by all,ʺ concludes Prof Tim Dempster, from the University of Melbourne.
The study was recently published in the scientific journal International Journal for Parasitology as a collaboration between researchers at the University of Melbourne and Norway's Institute of Marine Research.
Further information
Cleaner fish include lumpsuckers and several different wrasse species which are kept in the cages together with salmon to eat the salmon lice.
Approximately 50 million cleaner fish were used in 2018 in Norway, of which 18 million were wild-caught and 31 million farmed.
According to the Institute of Marine Research's 2019 risk assessment for Norwegian aquaculture, the poor welfare and high mortality of cleaner fish is one of the biggest challenges for aquaculture.
The full article, Effect of cleaner fish on sea lice in Norwegian salmon aquaculture: a national scale data analysis, can be accessed here or sourced directly from the authors.