The Luxembourg-based fund, which also received €10 million from family offices and HNWs, now aims to reach €200 million by the end of 2023.

The investment from Convex, an international specialty insurer and reinsurer, means that the fund has now raised €160 million from investors – including Monaco's sovereign wealth fund, European Investment Fund (EIF), Niklas Zennström, the founder of Skype, as well as €30 million from the investment arm of Ingka Group.

Chris Gorell Barnes, co-founder of Ocean 14 Capital, believes the fund is on track to grow its portfolio to between 20 and 25 businesses within three years, having invested in five companies to date. These include SyAqua, a shrimp-breeding technology specialist; a €10 million investment in Brazil-based Tilabras, a leading producer of tilapia; and €11 million in land-based Dutch yellowtail producer, The Kingfish Company.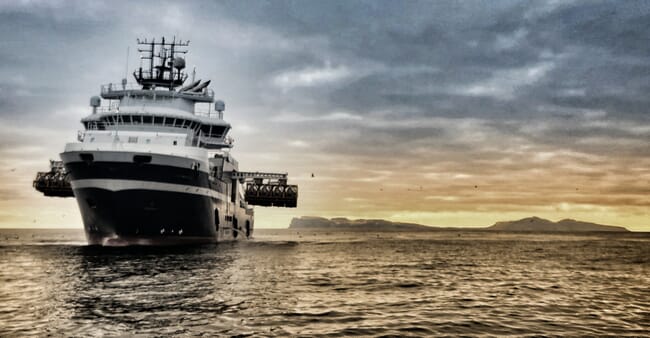 An alternative to dredging
Most recently, the Ocean 14 Capital Fund has signed an investment of up to €10 million in Ava Ocean, which has developed unique harvesting gear for bottom-dwelling seafood such as scallops and sea cucumbers, that combines an advanced water-flow system with AI and camera technology to precision-pick target seafood. Smaller sized specimens or bycatch are returned to the seabed undamaged.

After extensive trials, together with the Norwegian Institute for Marine Research, the Norwegian government granted Ava Ocean the first licence to harvest Arctic scallops in the Barents Sea in more than three decades, following the banning of dredging.

As Gorell Barnes commented in a press release: "We believe that the fund's strategic investment in Ava Ocean is significant. The global export market for scallops is worth an estimated $2.5 billion, but most of the scallop fishing industry uses dredging methods which have a devastating effect on seabed ecosystems and biodiversity. The technology developed by Ava Ocean can be rolled out on a global scale and could put an end to harmful seabed practice forever.

"Over the next few years, the fund aims to invest in many more companies that are all playing a part in saving the oceans. We want the blue economy to become mainstream, as ocean health has a direct positive impact for consumers and commerce globally. The fund is now aiming for investment of €200 million and as its advisers, we are confident that target will be met in the coming months".