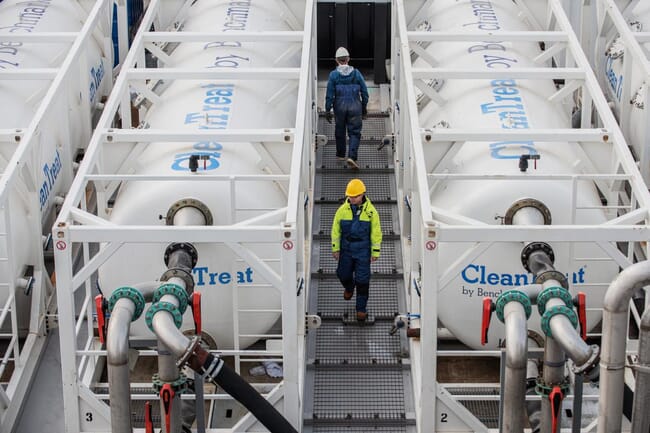 The committee, which is part of the European Medicine Agency, adopted an opinion recommending the inclusion of BMK08's active pharmaceutical ingredient in finfish as an allowed substance regarding maximum residue limits in foodstuffs of animal origin.
Benchmark, the UK-based biotechnology firm developed the treatment in conjunction with a pioneering water purification system called CleanTreat, notes that: "The MRL opinion is without prejudice to the European Commission's decision and ratification into EU law, which represents the next milestone for BMK08 together with CleanTreat, and is a condition for obtaining marketing authorisation in Norway".
As Trond Wiliksen, CEO of Benchmark, commented: "The MRL opinion is a significant stepping-stone towards the launch of our novel sea lice treatment BMK08, together with CleanTreat which purifies the treatment water. The positive opinion of the European Medicine Agency's experts in medicine safety is a critical step in a 10-year data collection and assessment process which ensures that the medicine is safe to use and safe for consumers."
"I congratulate our teams for getting us to this point and we look forward to making further progress towards a launch in Q2 CY 2021."