Eight orders for "Tubenets", which have been developed by Akva's subsidiary Egersund Net, have now been secured in what is seen as a major industry endorsement of the novel design. All eight are going to sites operated by Mowi, with seven of them set for Norwegian fish farms, while the eighth is due to be trialled in Scotland for the first time.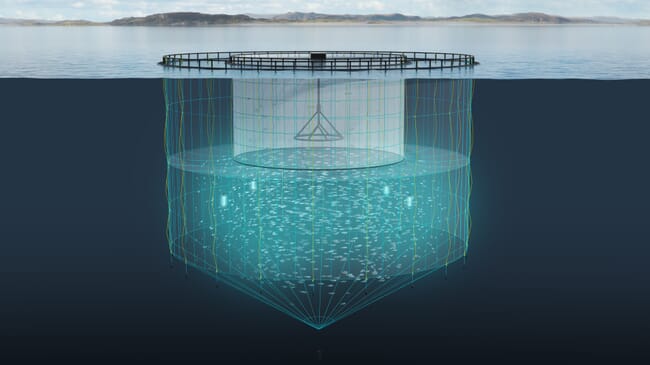 "Extensive testing over a period of time have shown a significant reduction in lice infestations. It is a great recognition for Akva group to deliver Tubenets to several locations in Norway," says Hans-Øyvind Sagen.

Tubenets, were launched commercially in 2018 and there are currently 18 in use across three sites in Norway. The novel design means that they contain the bulk of the salmon at depths where there are few sea lice, while simultaneously allowing those fish that need to head to the surface to fill their swim bladder with air, via a tube that's protected by a tarpaulin. The Norwegian Institute of Marine Research (Havforskningsinstituttet) has recorded the design reducing live levels by up to 80 per cent.
"We strongly believe in the Tubenet as an effective contributor to [the fight against] salmon lice challenges. If you manage to separate lice and salmon during periods of more lice pressure without compromising either fish welfare or production efficiency, it could significantly reduce companies' production costs - and increase fish welfare accordingly," Sagen says.
Sea lice are thought to cost the Norwegian fish farming industry around NOK 15 billion a year – through fish loss, delousing operations and treatments. In addition, the aggregation and proliferation of lice around salmon farms can have adverse effects on wild salmonids.
"It will be exciting to see the concept put to use outside of Norway," Sagen says, about Mowi's decision to deploy one such net in Scotland.