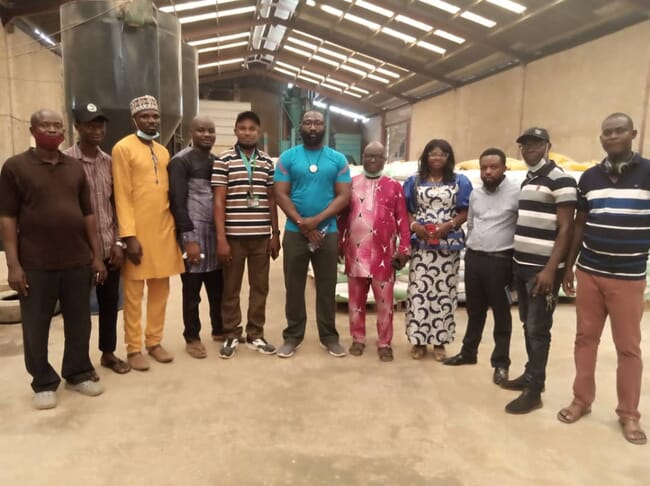 Cafan decided to produce its own feed due to the persistent increases in feed prices, especially since the beginning of the year. Funding for producing the feed was generated through a members' cooperative subscription scheme. All members can buy Cafan Flourish Feed, and it will be delivered within a week.
Sunday Onoja Musa, president of Cafan, said that the feed is being produced by competent professionals under strict quality conditions.
"We are very happy with the results of the tests at various locations, and we are confident that, in addition to the moderate prices of our feed, our farmers will enjoy good harvests with Cafan Flourish Feed," he said.
The chairman of the Ogun State chapter of Cafan, Samuel Olubodun, said: "Fish feed prices have been increased arbitrarily, forcing many farmers out of business. With the introduction of our own quality feed at affordable prices, farmers have been taken out of bondage".
The prices of 15 kg bags of Cafan Fourish Feed are 6,500 naira for 4 mm pellets and 6,000 naira for 6-8 mm pellets. Some local fish feed brands sell around for around 6,500 naira, while the popular brands cost between 10,000 and 12,000.
A long term problem
Fish feed prices have always been a controversial issue in the livestock industry, not only in Nigeria but across Sub-Saharan Africa. Feed accounts four at least 70 percent of African fish, poultry and pig farmers' budgets. This is mainly due to the fact that maize, the main feed ingredient, is also the continent's major diet for humans, and also a major industrial raw material. The problem is compounded by the fact that all over Africa, maize is mainly produced by smallholder farmers, and tends to experience post-harvest losses. Maize production has increased significantly in several African countries due to sizeable government subsidies for farmers, but the production figures still fall short of demand.
Maize production in Nigeria had been rising steadily in the last decade, reaching 11.5 million tonnes in 2020, and is expected to rise further in the next few years. However, the government had to import 400,000 tonnes to shore up demand from the livestock sector in 2019 and 2020.
Unrealistic expectations?
Dr Ali Abubakar, a fish feed expert, describes the introduction of Cafan Flourish Feed as "an interesting experiment that will help grow aquaculture feed in Nigeria, and even beyond", but doubts that the prices can be kept so slow.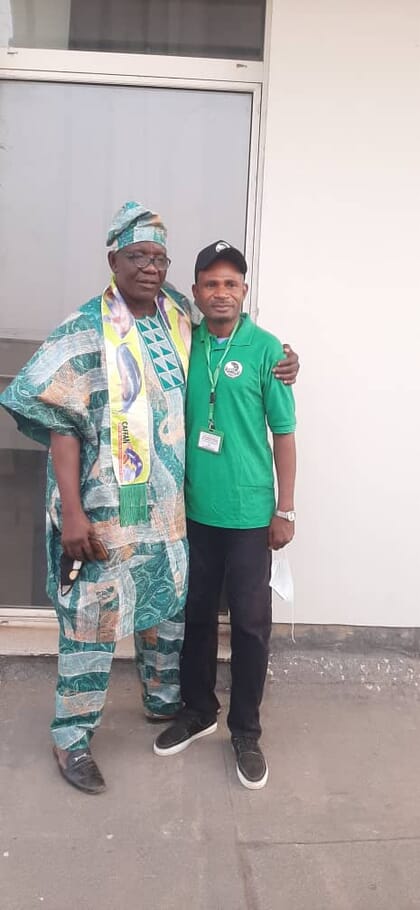 "Cafan is a big organization with a substantial membership. Their numbers will grow bigger now that former President Obasanjo has brought the leaders of the two factions of the organization together. So they will enjoy some success in the short run. But over the long term, it is highly unlikely that they can sustain the logistical, sustained research, marketing and other issues involved in feed production. Cafan has quite a number of issues to think about, the major one being how to grow members' farms from small and micro level to medium scale enterprises. I give them credit for their emphasis on training. But even though the cost of feed is a major problem, venturing into feed production is not the answer. They cannot sustain the current low prices. Very soon, they will find themselves increasing prices to reflect market realities."
The cost of imported soya meal, the main protein ingredient in Nigerian aquafeeds, is another major cause of the relatively high cost of fish feed. Most West African currencies have depreciated against hard currencies in the last few years, and a significant part of the blame of fish feed prices can also be attributed to the increasing cost of soya meal. Increasingly, African countries are producing good quality black soldier fly larvae, which has been found to be a viable protein in fish feed. Commercial production of the larvae is increasing steadily, and it is expected that they will become the major protein source.
Meanwhile, in collaboration with the Federal Ministry of Agriculture and Fisheries, Cafan has started a scheme to sell smoking kilns to catfish farmers at moderate prices. These aim to reduce post-harvest losses, and to enable fish farmers add value to their products.