Called Alpha Flux, the new bath treatment contains 100mg/ml of Hexaflumuron, which inhibits the synthesis of chitin, the structural component of the shell of the sea lice, making it efficacious towards all juvenile stages of the parasites.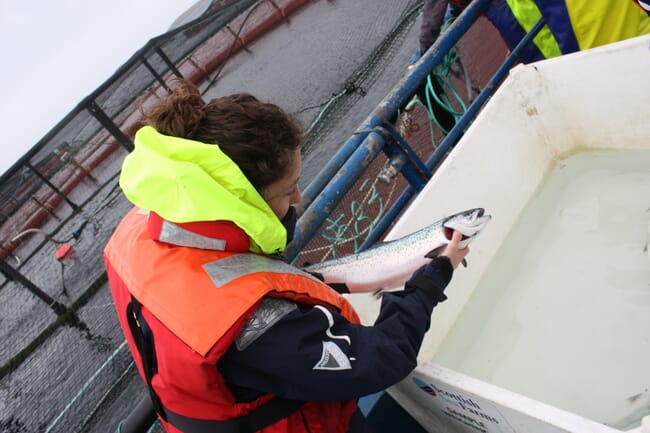 "We have a continuous focus on bringing new and innovative products to the market, to support our customers in building a sustainable and profitable fish farming industry. Since the late 1980s we have been a major contributor to innovative products and solutions to the industry", says Morten Nordstad, president of Pharmaq. "With Alpha Flux, we are applying our innovative science and focus on our customers' most pressing challenges to find solutions for an area of high need in fish health. Sea lice is recognized as one of the biggest threats to fish health and the main obstacle for growth of aquaculture in Chile".
Guillermo Staudt, MD of Pharmaq Chile, says that trials in Chile confirmed the efficacious nature of the treatment.
"These trials did also show improved growth and fish welfare due to an extended period without sea lice infestations, less handling and fewer starvation periods," he added.