Ralf Onken, Head of Software at Benchmark explains:
"We are delighted to launch a new tool designed to allow effective collaboration between producers, health providers, third-party inspectors and suppliers across the Norwegian salmon sector. The HealthPortal is the result of successfully combining Benchmark's diverse and international expertise, with our partners' deep understanding of the particular conditions and challenges in Norway. We believe industry collaboration is critical to realise our vision for a more sustainable and resilient food system".
The iWise system allows farmers and producers to collect, visualize and analyse all of their health-related data and share this with their health partners, and third parties. Disease is one of aquaculture's most limiting factors and the iWise HealthPortal is a critical tool in driving well-informed action to improve fish health. For more information please visit http://iwise.systems/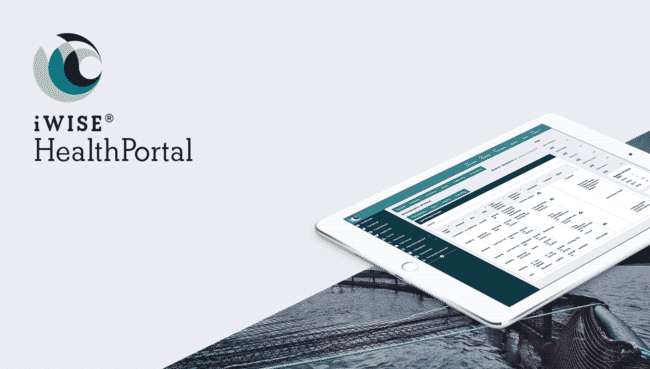 Lene-Catrin Ervik, Director of Fish Health at Åkerblå, a Norwegian Fish Health provider, explains why they joined this initiative:
"Several of our big customers who produce salmon across multiple regions of Norway had expressed a strong need for collecting all their health data in one standardised way, storing it in one safe place, independent of one particular health provider. From my experience as a fish health professional I know that creating a tool for the whole sector will be a gamechanger in the management of fish health at an industry level".
The iWise Health Portal is a cloud-based system that will improve efficiency in regular fish health work through automatically generated templates, tables and figures. It arrives already connected with established suppliers and plug-ins including FishTalk, Mercatus and The Aquaculture Register. Furthermore, Health Portal simplifies registration of data, report and journal generation required by food safety authorities and standards like Global G.A.P, and ASC. All information is stored on a secure database, users retain full ownership of their data and control over who they share information with.
Per Anton Sæther, Fish Health Director at MarinHelse, also a partner in the project explains.
"The HealthPortal is an important tool to safeguard the quality and efficiency of the work we do. Together we have worked hard to develop a dynamic fish health journal that also lets us disseminate health developments in an easy and clear way",
The system is now available for use by production companies and health providers in Norway.
For more information please visit http://iwise.systems/