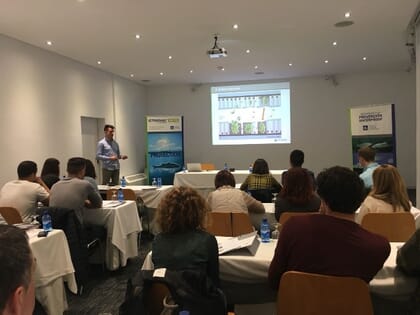 The course included different topics such as pathogenesis, epidemiology, monitoring and disease control of the most important pathologies affecting sea bass and sea bream production.

During the first part of the course, Erik Díaz (Product Manager at HIPRA) spoke about the different pathologies affecting production. This was followed by a second part, in which Alberto Saltó (Product Manager at HIPRA), briefly presented the different vaccination strategies currently available in the industry.
By organising such an event, HIPRA reaffirms its commitment to prevention in the Aquaculture sector and shows its support for the needs of the professionals in the industry.