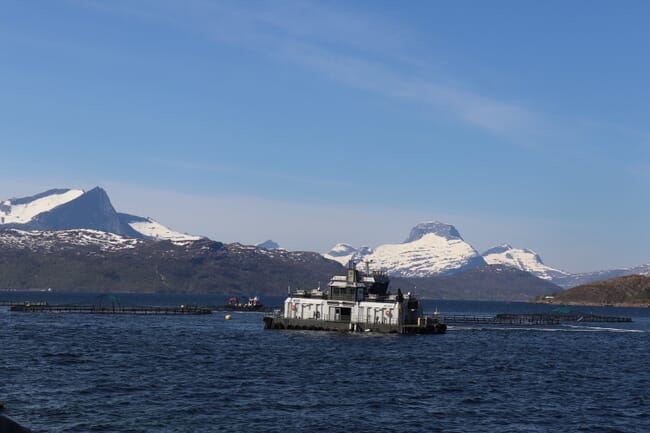 "Mowi has contributed a great deal to GSI, and we are confident that they will continue on the course that GSI set for the industry towards greater sustainability and transparency," said GSI co-chair and CEO of Blumar, Gerardo Balbontin.
GSI has also announced new projects today, including establishing a reporting framework of industry and supply chain climate impact, in collaboration with the World Wildlife Fund (WWF). This is the first-of-its-kind in the food sector and will be used to enhance climate mitigation strategies across production and the supply chain. As well as new projects promoting responsible plastic use, and the development and integration of circular economy approaches to support a healthy and resilient food system.
"It is important that the GSI moves forward with ever more ambitious goals and that is what we are announcing today. We have identified the areas where we see the greatest need for industry action, and where we believe our model of working will drive the greatest progress," says Balbontin.

"Earlier this year WWF described GSI as the 'leading example of industry transformation' and it is our job to build on that reputation through continuous improvement," said new GSI co-chair, Regin Jacobsen, CEO of Bakkafrost. "The progress made to date under the GSI leadership is unprecedented, but now is not the time to rest on our laurels. We are all facing the huge challenges which continue to emerge on climate, biodiversity and food security. But by continuing to work together to address these challenges and share innovation, salmon farming can be part of the solution in providing healthy and sustainable food."
"GSI has always been a leading example of change," added Jason Clay, Senior Vice President of Markets at WWF. "No other group works at GSI's industry-wide level or produces the same kinds of impact at a global scale. Their initial focus on ASC certification and biosecurity was ambitious and it is great to see the progress they made. While we don't want this work to stop, we strongly support the GSI's decision to start working on new initiatives. Climate impacts and carbon reporting are critical elements of food production. We know aquaculture will play a significant role in future food systems. Only GSI has a track record of working together to solve industry-wide problems. It is great to see them lead in this space. We need to document what GSI does and how they do it so others can follow."
When reviewing the world's challenges, climate change, circular economy approaches and reliance on plastics were identified as the areas where GSI members could collectively have the biggest impact.
The Intergovernmental Panel on Climate Change has reported that 21–37% of total greenhouse gas emissions are attributable to the food system, a footprint that will be compounded by the need to produce 60% more food to meet changing demographics, according to the Food and Agricultural Organization of the United Nations (UN FAO). Global food systems need to change and focus on climate-friendly foods that meet vital nutritional needs. Salmon farming already has one of the lowest carbon footprints of all animal protein-producing sectors; however, as the sector grows to meet increasing demand, further action is necessary to reduce impact. Through developing an industry-wide reporting platform, GSI members will be able to transparently measure their climate impact and use the results to develop effective climate mitigation strategies.
Plastics, pollutants and packaging are entering the world's water systems at alarming rates. As ocean farmers, a healthy ocean is critical to GSI members' work, the livelihoods of our colleagues and the communities in which we operate. With this, GSI members acknowledge their responsibility and ability to introduce circularity approaches, reduce reliance on plastic across the supply chain, and support greater awareness and removal of plastics from the ocean. The GSI will review and accelerate progress on circular economy approaches, reducing the use of plastics and supporting awareness initiatives to reduce plastics in the ocean.
Alongside the enhanced new focus on climate change mitigation, circular economy and plastics, the GSI is strengthening social impact initiatives through transparently reporting on expanded social metrics in the annual Sustainability Report.
"Being a member of the GSI means being committed to continuous improvements in sustainability performance and being at the forefront of driving the farmed salmon industry on the right path for the future. To do so we must evolve. And as we reviewed our progress to date, we felt that now was the time to use the momentum we have built and set new and more ambitious targets," added Balbontin.