The patent pending device combines proven diverless underwater technology and aquaculture knowledge to provide the industry with a safe efficient, and reliable mort recovery system. The system, which is easily deployed from industry-standard workboats, will recover up to 300 kg of morts in a single operation. It also provides video confirmation of daily mort removal, incidental review of live fish activity and net integrity where required.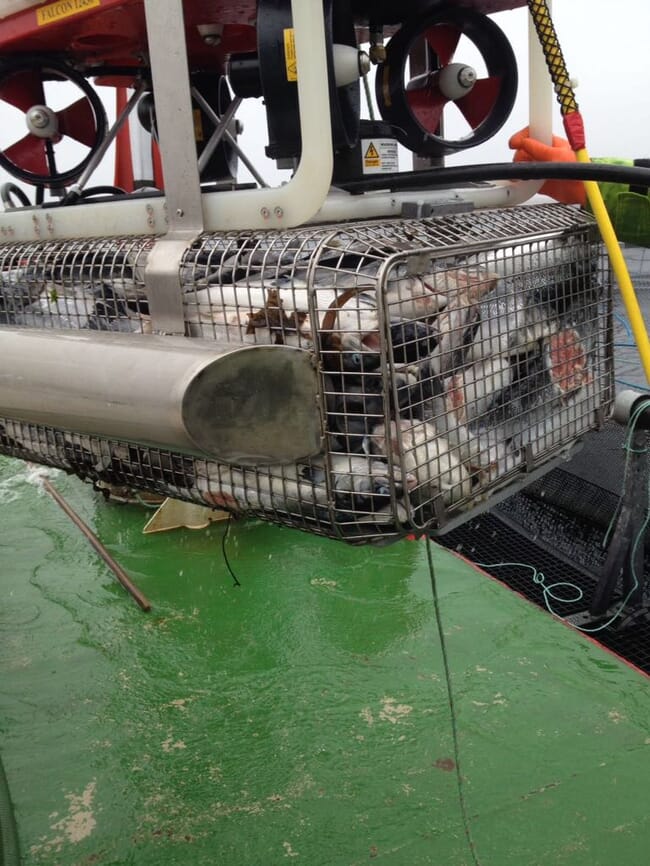 The system has been working continuously on salmon farms run by Marine Harvest Scotland and Grieg Seafood Shetland since December 2017. Three systems are currently in operation and have cumulatively performed over 3000 dives to date. The system has been used to recover a wide range of mort sizes, from smolts to 7kg fish, showing itself to be capable of entirely de-morting 24 pens in a normal working day, including recovery from dead socks.
The system is capable of operating 23 hours a day and has worked in 3 knots of current successfully.
UCO is now researching the capabilities of the Foover to remove feed and fish waste from underneath fish pens.
The device will be displayed at the Aquaculture UK exhibition, in Aviemore, on 23-24 May.