Plans to develop a new krill-based protein plant in Norway have progressed this week after Aker BioMarine signed a deal with GEA to supply the process systems.
GEA, one of the world's largest systems suppliers for the food, beverage, and pharmaceutical sectors, estimates the pilot plant will be operational in late 2022.
With the signing of an engineering, procurement and construction (EPC) contract for delivery of process equipment with GEA, Aker Biomarine is taking the next step toward commercialization of INVI – a premium krill-based protein ingredient for use in food, beverage and nutraceutical segments targeted towards sports nutrition and general wellness consumers.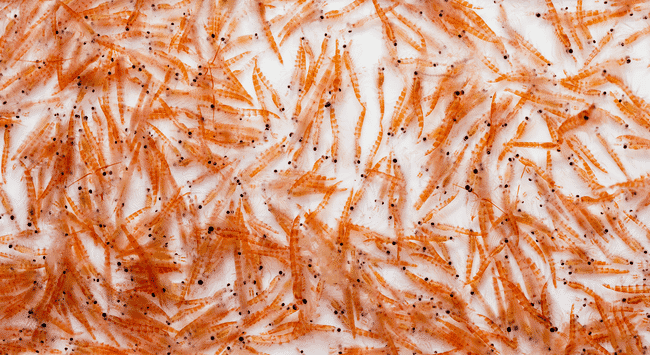 According to Aker Biomarine the product is sustainably sourced from Antarctica and has a best in class nutritional profile and unique functional benefits new and exciting opportunities for brands to launch innovative products.

As the first purpose-built krill protein development and production facility, Aker hopes that the site will enable fast paced product and process development, as well as volume for commercial launch partners.
GEA will design, supply and install an integrated system of equipment and process installations to produce INVI from krill. The plant is designed with high flexibility to facilitate further product development and innovation.
"With GEA's experience in engineering facilities and systems for industries like ours, we aim for a highly innovative, technology-based plant, which will also house a research and innovation centre," said Kees van de Watering, Aker's VP of process engineering, in a press release.
"We aim to closely collaborate with Aker BioMarine in the development of their krill-based protein plant in order to create a state-of-the-art plant that optimizes production, puts innovation first, and makes use of the digital solutions at our disposal today," added Heinz-Jürgen Kroner, SVP of liquid technologies at GEA. "It's an exciting pilot that will set the standard for future INVI production facilities, and we're thrilled to be a part of its development."
After running a global site search process, Aker BioMarine selected Ski Næringspark in Norway as the location of the facility. In selecting this site, Aker BioMarine will contribute to the further development of the competence environment for marine biotechnology in Norway and leverage R&D expertise from its headquarters in Fornebu. The investment was made possible by the support received through Innovation Norway's Extraordinary Innovation Grant to bring these activities home after early development in Denmark and the US.