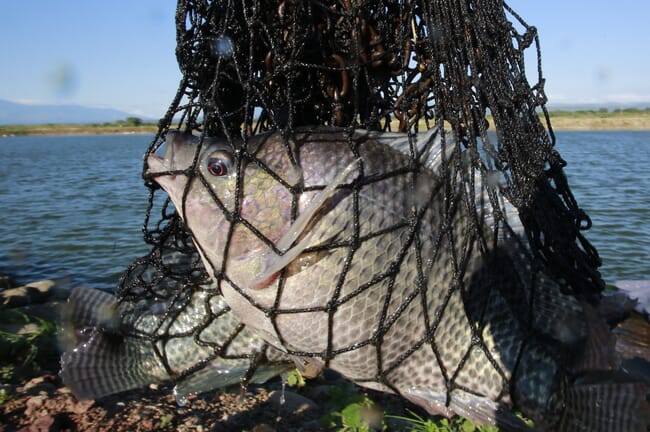 The country's Minister of Agriculture and Fisheries, Floyd Green, believes that new technology combined with an increased demand for tilapia offers, opportunities for new entrants, including those from the fisheries sector.
Minister Green made the assertions during a tour of Longville Park tilapia farm, in Clarendon, early this week, according to the Jamaica Observer.
The farm is run by Donnie Bunting and Green said he wanted other parts of Jamaica to embrace the research and technology employed by Bunting. He called on the country's National Fisheries Authority (NFA) to provide the necessary technical support to farmers working in collaboration with Bunting.
"We want to engage more farmers to see what is possible," said Green, who urged the NFA to coordinate tours to the farm as part of the ministry's efforts to promote aquaculture.
"There was a time that we were the pioneers in the Caribbean and again, unfortunately, we have fallen behind, but the good thing is that we can get back there," he added.
Green also said that the ministry plans to promote the increased consumption of tilapia domestically, through a public education campaign, as well as seeking options for exports.