The authors of the study, Evaluating antimicrobial resistance in the global shrimp industry, which has been published in latest issue of Reviews in Aquaculture, note that AMR is a growing threat to global public health which has been predicted to contribute to the death of over 10 million people annually by 2050 and that the overuse of antibiotics in shrimp aquaculture may play a role in global AMR dissemination.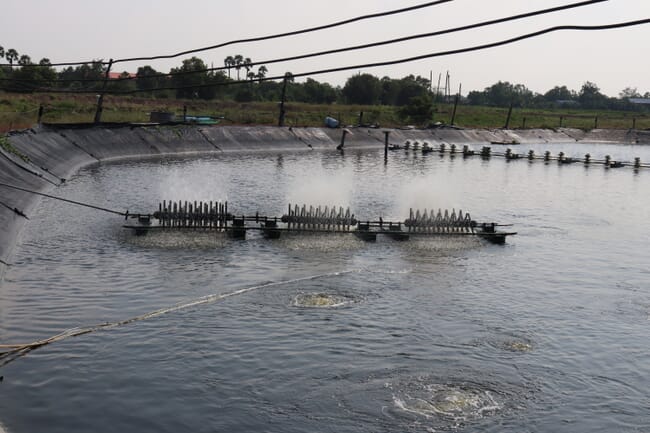 They explain that "the vast majority of shrimp production occurs in low‐ and middle‐income countries, where antibiotic quality and usage is widely unregulated, and where the integration of aquaculture with family livelihoods offers many opportunities for human, animal and environmental bacteria to come into close contact. Furthermore, in shrimp growing areas, untreated waste is often directly eliminated into local water sources."
This places the shrimp sector in a very different position to other forms of aquaculture.
"These risks are very different to many other major internationally‐traded aquaculture commodities, such as salmon, which is produced in higher income countries where there are greater levels of regulation and well‐established management practices," the authors explain.
However, they add, putting a precise figure on the shrimp sector's impact on AMR dissemination is not easy, "not least because obtaining reliable data on antibiotic usage is very difficult".
They also note that the widespread use of antimicrobials in the shrimp sector is understandable given that "many farmers currently have no alternatives to antibiotics for preventing crop failure".
Despite this, however, they point out that "antibiotic usage in shrimp aquaculture is likely to be inappropriate and inefficient, due to limited diagnostic capacity, poor regulation of quality and usage and poor application (in terms of antibiotic selection, doses, methods, timing, etc.)"
They also note that high levels of antimicrobial resistant bacteria have been reported in the environment local to shrimp farms and that AMR genes have been shown to persist in the environment close to aquaculture sites even after antibiotic usage has ceased. This is particularly concerning as many of the pathogens present in shrimp ponds and hatcheries – such as Vibrio and Aeromonas species – are endemic to the surrounding marine and estuarine environments, meaning that resistant bacteria released into these environments have the potential to become the predominant strains.
"This risk is compounded by the high levels of antibiotic pollution in the environment surrounding shrimp aquaculture facilities, with growing evidence of the role of farms themselves in this pollution, through the release of water and pond sediments," they explain.
This resistance can then be disseminated to humans, they argue, through human contact with resistant bacteria present in the farm environment – a factor that is compounded by the labour‐intensive nature of many shrimp farms, with 10 times more people employed per tonne of production in the main shrimp‐producing country, China (78 people per 1000 tonnes) compared to the main salmon‐producing country, Norway (six people per 1000 tonnes).
Human consumption of shrimp, they add, is another route by which AMR genes from shrimp can be transferred into human pathogens, "since any resistant bacteria associated with shrimp are brought into close contact with human gut bacteria".
Mitigation measures
The researchers suggest a number of mitigation measures to combat this problem. These include stepping up the regulation of antibiotic sales; using more pre- and pro-biotics to improve farms' microbiomes; adopting more bacteriophages; improving the accuracy of diagnostics to allow for the selection of appropriate antimicrobials; improving hygiene and farm management; persuading more shrimp farmers to join certification programmes such as ASC and Global GAP; and encouraging "greater involvement of extension officers, such as those employed by WorldFish and other international non‐governmental organisations, for delivering training and educational programmes".