RPS Biologiques, which is based in Prince Edward Island (PEI), has received approval from the Health Canada Veterinary Drugs Directorate (VDD) for Supratect-L and Supratect-P, allowing for their marketing and sale in Canada.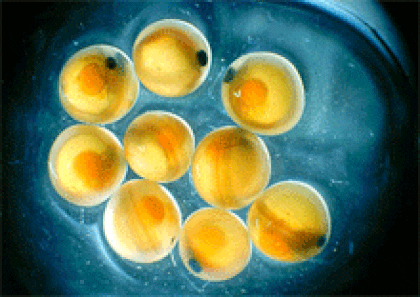 "Supratect is a natural product approved by Health Canada through its LRVHP (Low Risk Vet Health Product) program. It has two forms: liquid and powder. We have completed a field trial and have started producing," company president, Dr Subrata Chowdhury, explains to The Fish Site.
"The natural ingredients are based on plant materials listed in the Health Canada permitted natural plant list. One example is black tea," he adds.
Dr Chowdhury, who is a molecular biologist with wide experience in the fields of microbiology, virology, immunology and genetics, believes that the timing of the product launch is ideal.
"Along with the significant growth of the aquaculture market, there is also a growing demand globally for sustainable, eco-friendly produced fish products. Consumers, health agencies and governments around the world are demanding a reduction in the use of antibiotics/chemicals in animal agriculture. Taken together, there is a well-defined need for natural, non-antibiotic, non-chemical alternatives to keep fish healthy. Supratect is well positioned to lead the way in providing the aquaculture industry with natural, safe, non-antibiotic alternatives to maintain optimal health in fish and fish eggs," he reflects.
So far the products have been trialled on both salmon and their ova.
"We've done a successful field trial with a very large commercial firm in Canada and they are on their way to start large scale use. We are also discussing with another large industry to start using our product as a trial basis," explains Dr Chowdhury, adding that they "should work on other finfish too".
Although only available in Canada at present Dr Chowdhury is looking to broaden their availability.
"We are aiming for USA, Europe, Asia (in discussion) and Chile at the moment," he says.
RPS is a member of the PEI Bioalliance Emergence Bio-incubator and the testing undertaken to validate Supratect was completed, over a three-year period, mainly at the Huntsman Marine Science Centre, in New Brunswick.
Dr Chowdhury notes that they are continuing to develop additional, unique natural products for use in the animal health sector.