The French ag-tech innovator specialises in breeding insects and transforming them into premium ingredients for fish feed, pet food and organic plant fertilisers. As well as scaling up production the series 3 funding will be used to develop the company internationally, particularly in the North American market, where it intends to establish another, smaller, farm.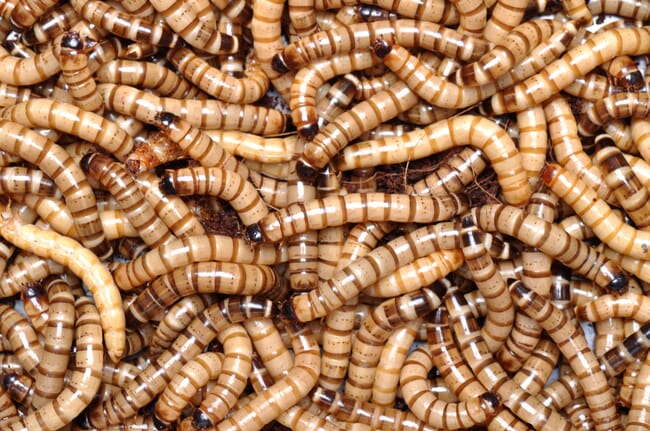 Led by Astanor Ventures – and backed by established international funds including Bpifrance, Talis Capital, Idinvest Partners, Finasucre and Compagnie du Bois Sauvage – Ÿnsect claims the investment is the largest-ever ag-tech funding deal outside of the United States.
Ÿnsect was co-founded in 2011 by CEO Antoine Hubert, a 36-year-old agronomist, Jean-Gabriel Levon, Alexis Angot and Fabrice Berro, with the aim of becoming the global leader in the market for alternative protein sources. The company produces the larvae of molitor beetles, which are known as mealworms, to produce ŸnMeal, which has a proven track record as a feed for species including shrimp, salmon, trout, and sea-bass; and ŸnFrass, made from molitor larvae castings, which is a premium fertiliser that also has proven positive effects on many different plants.
"Ÿnsect is becoming the world's largest insect producer, whatever the species, thanks to our unique highly scalable and pioneering technology," says Antoine Hubert, Ÿnsect CEO & Chairman. "Enabled by deep tech, the entire production process – from feeding to controlling the health and welfare of our insects, and from the sensors used for quality control to harvesting mature insects – is automated. We have 25 patents covering our technology, the products themselves and their different applications, giving Ÿnsect the world's largest insect patent portfolio. But ultimately, we need scale to have a significant impact globally, which this investment will allow us to achieve."
Ÿnsect says it now has international commercial traction with customers across Europe and, increasingly, in Asia too, allowing the company to book $70m in orders spanning the next four years.
"By offering an insect protein alternative to traditional animal and fish-based feed sources, Ÿnsect can help offset the growing competition for ocean fish stock required to feed two billion more people by 2050, while alleviating fish, water and soil depletion, as well as agriculture's staggering 25% share of global greenhouse gas emissions," says Antoine Hubert. "Our goal is simply to give insects back their natural place in the food chain."