The 100,000 kroner (£9,069) award, which is presented at Aqua Nor on 20 August, has received 30 applications, three more than for the previous edition of the aquaculture trade show, which takes place in Trondheim every two years.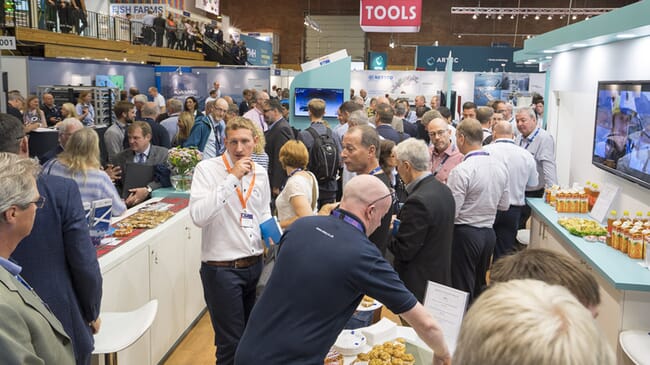 Aqua Nor project manager Kari Steinsbø said: "The jury is now examining the applications received and will be submitting its recommendation on three final candidates to the board of the Nor-Fishing Foundation in June."
Forty per cent of this year's applications are from companies outside Norway – including firms from Tasmania, Taiwan, the United States, Canada, Spain, the Netherlands, Scotland, England, Denmark and Finland.
The organisers note that there "is great professional variety among this year's applicants and several applications are about the development and use of AI (artificial intelligence) and IoT (Internet of Things)".
Applications include ways of controlling processes on fish farms and organising and collecting information from a number of information providers in relation to the farm. This can be used in combination with human experience to create environmental improvements, good animal welfare and improved economic performance in the aquaculture industry.
Other applications relate to RAS plants, electrical operation of work vessels, commercial utilisation of waste from fish farms, work clothes that improve the health and safety of farmers, lumpfish transport and housing designs, temperature control in the transport chain for farmed fish, and language and vocational training adapted to foreign operators entering the Norwegian aquaculture industry.
"The Innovation Award has been awarded for more than two decades and has been important for research and development in the supplier companies, which in turn has contributed to further growth in the aquaculture industry both nationally and internationally," concludes Steinsbø.