Innovative treatment system gets an upgrade
A new vessel which has been modified and fitted with an increased capacity for the use of Benchmark's CleanTreat system set sail for Norway from Scotland this week.
It's the second vessel to be fitted with the pioneering system, which allows a range of chemical bath treatments to be used to treat farmed fish infected with ectoparasites such as sea lice without any chemical residues being discharged into the water. And the new vessel has capacity up to 1200m3 per hour, allowing it to clean the water used for treatments in a 3000m3 wellboat in under three hours, a marked improvement on the speed of the previous CleanTreat vessel.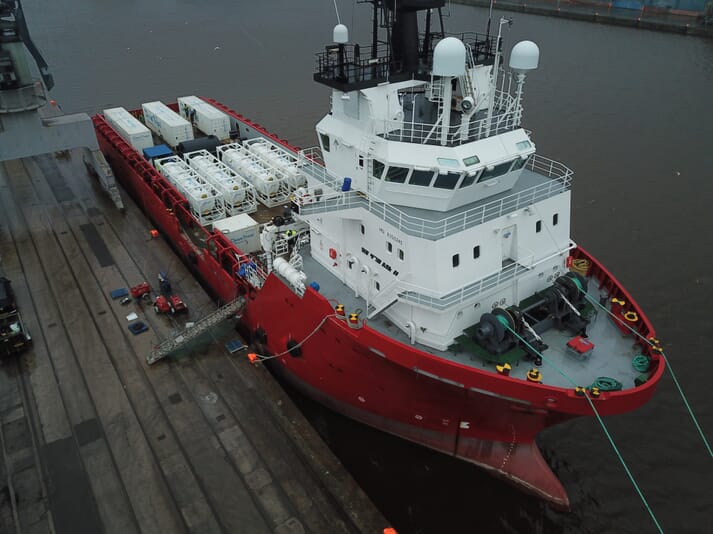 John Marshall, head of Benchmark Animal Health, which developed the system at their Ardtoe Marine Laboratory, explained the latest updates at this week's Fish Vet Society conference, near Edinburgh.
CleanTreat is, he explained, "suitable for all currently available bath treatments used against sea lice, other than hydrogen peroxide" and uses a unique purification system to compound and solidify the chemicals used in the treatments. These solids, he added, can then be incinerated at one of the world's three specialist processing plants for these operations.
If has, so far, been trialled with a number of sea lice treatments compounds including pyrethroids, deltamethrin, azamethiphos, and Benchmark's new trial bath treatment.
However, he also believes that – as the treatment water is processed through CleanTreat's unique triple purification system before being released back into the sea clean and free of medicinal residues – the system could open up a very wide range of treatment options.
"There are at least two new products it could bring to market and I think it could open the door to other products not yet considered – perhaps from other areas, depending on regulations," he said.
He reflected that it is not just sea lice treatments that can be run through the machine – with amoebic gill disease (AGD) being a likely candidate for being treated in the system in the future.
The current trials are expected to further optimise CleanTreat – in particular through increasing its capacity and reducing its footprint.
"It should also be possible to reuse the treatment water in the wellboat – up to three times," he added. "And this would mean the CleanTreat system would only need to clean the water at the end of these treatments, making the process more efficient."