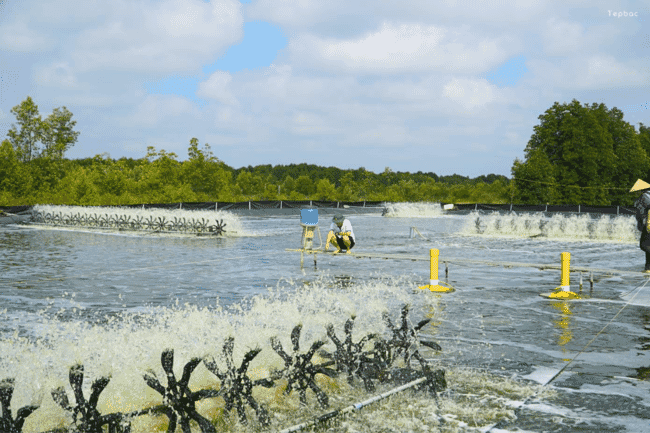 Founded by Phong Tran, whose family has farmed shrimp for over 25 years, Tepbac began as a media company and has grown into one of the leading aquaculture news websites globally. Now, with investment from the Netherlands-based global aquaculture investment fund Aqua-Spark*, global agrifoodtech VC AgFunder, and Vietnam-focused VC fund Son Tech Investment, the company is focused on digitising shrimp farming. Its mission is to help shrimp farmers improve performance, resulting in a better quality of life.
Its primary innovation is Envisor, a remote water cleaning and monitoring device, which keeps track of water conditions such as pH, oxygen, temperature, and salinity. Phong also built the framework for the Farmext mobile app, which provides farmers with software and hardware to help automate farming operations.
"I started Tepbac to help shrimp farmers, first in Vietnam, and later around the world," says Lam Nguyen, co-founder of Tepbac. "With better tools, increased production, and improved quality, we can develop a more sustainable global aquaculture industry. The support of these investors signals the strength of our model and an important shift in the industry."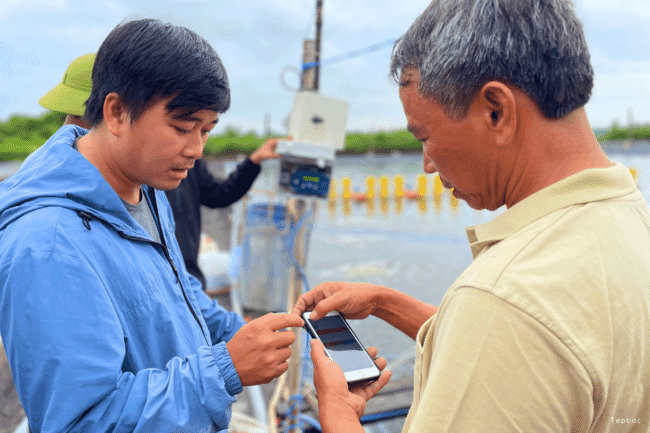 Vietnam is one of the world's largest shrimp production countries with a country wide goal of tripling production. Yet, Vietnamese farmers struggle with growing environmental and sustainability challenges. With its product readiness, existing media brand, and strong relationships with farmers in Vietnam, Tepbac is well-positioned to address these issues across the shrimp value chain through better data and digitisation.
To date, Tepbac is serving 1,500 farms, with its clientele ranging from small and large-scale farmers, to shrimp processing plants and the government. With this infusion of funding, Tepbac will scale its suite of technologies – known to reduce risk, simplify farming operations, and save costs – enabling better farming decision-making and quality of life. Already, Tepbac has proven valuable for farmers by reducing costs by 20 percent and increasing profits by 30 percent.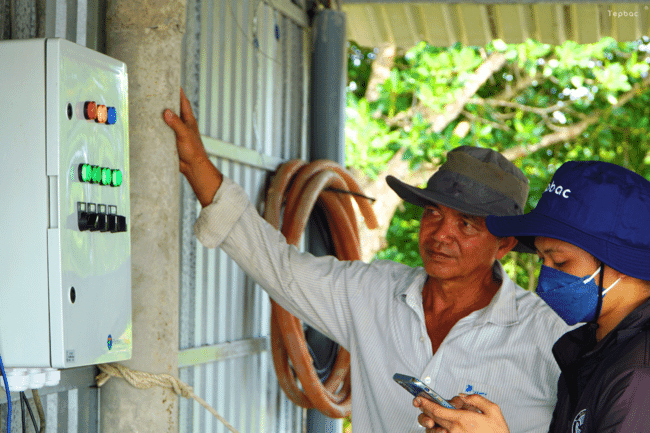 "Tepbac's platform captured our attention because it has incredible potential to improve market access for small farmers and enable more sustainable practices, all while growing and protecting one of the largest shrimp markets in the world," explained Lissy Smit, CEO of Aqua-Spark, in a press release.
Angela Tay, senior investment associate at AgFunder Asia, continued: "Tepbac's unique platform – its media assets, e-commerce platform, and comprehensive suite of software and IoT devices – positions them to become the leader in a blue ocean market."
Tung Tran, investment manager at Son Tech, added: "Together with Aqua-Spark and AgFunder, Son Tech hopes to support Tepbac in their journey to truly transform aquaculture end-to-end. This, if executed correctly, can generate rippling benefits across the whole industry – to name a few: train more agri-tech talents, create the first agri-infrastructure and platform, and set a powerful example of executing an agri-playbook."
*Hatch is part of Aqua-Spark's investment portfolio, but The Fish Site retains editorial independence.