Sponsor message
New 100% online training course from FishVet Group and Benchmark Knowledge Services on The Health and Welfare of Atlantic Salmon
Infectious Haematopoietic Necrosis Reported on Croatian Trout Farm
CROATIA - An outbreak of infectious haematopoietic necrosis has been reported on a rainbow trout farm in Croatia.
The semi-closed freshwater farm in Kostanjevac, Zagrebacka reported 20 cases in 2013 and morbidity and mortality registered 1 on a scale of 0-5.
The outbreak has now been resolved.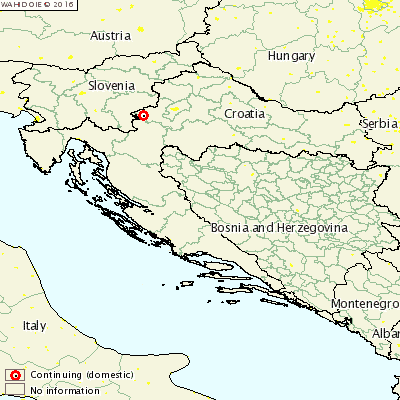 The Health and Welfare of Atlantic Salmon course
It is vital that fish farm operatives who are responsible for farmed fish are trained in their health and welfare. This will help to ensure that fish are free from disease and suffering whilst at the same time promote good productivity and comply with legislation.
Find out more