Third quarter EBITDA margin was 11.1 percent (12.6 percent). The net profit increased to 28 MNOK compared to 26 MNOK in Q3 2017. The group ended Q3 with an order backlog of NOK 1.1 billion.
Cage-based technology
In the Nordic region, the order intake ended at 253 MNOK (237) in the third quarter, including Egersund Net, of 95 MNOK. Despite lower margins, the Nordic region continued to experience high activity in the quarter and the pipeline is strong. In October ASA Nordic have signed orders for four barges of a total of 80 MNOK.
AKVA group Chile had a good quarter, with an EBITDA of 9.6 MNOK compared to 6 MNOK in Q3 2017. AKVA group North America had a slow quarter due to timing of deliveries in projects and AKVA group Australasia performed according to plan, with an EBITDA of 1 MNOK in the quarter. AKVA group North America signed a sales and supply contract with Grieg NL for sale of barges in Q3 2018.
Order intake in AKVA group Chile increased from 40 MNOK to 67 MNOK within the cage-based segment. Revenues in Americas increased from 93 MNOK to 123 MNOK, mainly driven by Chile.
Akva's operations in Europe (largely Turkey, Greece and Spain) and the Middle East experienced continued high activity, with a revenue increase of 104 percent compared to Q3 2017.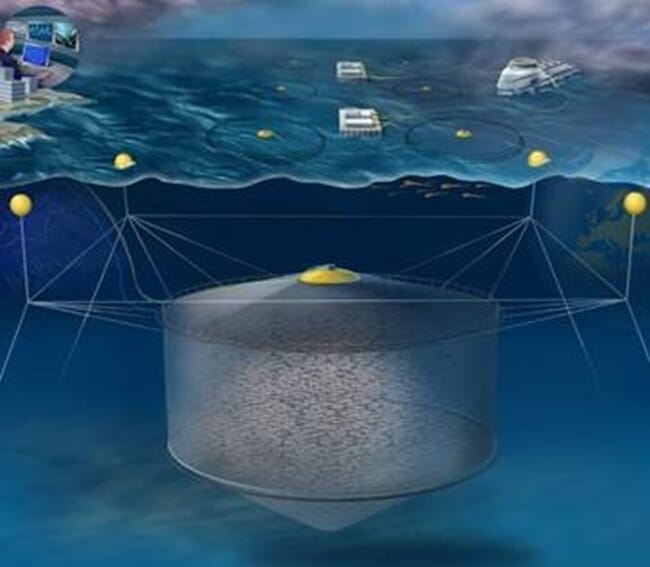 Software
In Q3 2018 AKVA group Software and Wise ehf achieved higher margins and EBITDA compared to the same quarter last year. The total revenue in the segment was 40 MNOK compared to 38 MNOK in Q3 2017.
As noted in a stock notice of 6 September, AKVA has entered into an agreement with Advania Holding hf to divest Wise lausnir ehf. The transaction is conditional on clearance from the Icelandic Competition Authority. The clearance is expected to be received during Q4 2018 or Q1 2019, and the transaction is
expected to be completed immediately thereafter.
Land-based technology
Revenues and margins are up year-on-year for the land-based segment. The order intake in Q3 2018 was 34 MNOK compared to 74 MNOK in Q3 2017. As in Q2, the low order intake in the quarter was a result of decision on some projects being pushed out in time.
Atlantis Subsea Farming
In partnership with Sinkaberg-Hansen and Egersund Net, AKVA group established Atlantis Subsea Farming on 1 February 2016 with the purpose of developing submersible fish-farming facilities for salmon on an industrial scale. Atlantis Subsea Farming applied for six development licenses to enable large-scale development and testing of the new technology and operational concept.
On February 22nd 2018 the directorate announced that the company has been granted one license. Atlantis Subsea Farming is now in a technology testing and planning phase with regards to the execution of the project.
Outlook
Looking ahead the company says: "The start of the fourth quarter has been strong in the Nordic region and we are gaining significant momentum within the cage-based segment in the growing regions of Canada and Iceland.
"The land-based segment has gradually got a foothold in the Scottish and Chilean market in addition to the well referenced position in Norway. Although order intake in the land-based segment is down YoY, the potential for additional larger recirculating aquaculture system (RAS) orders is still very strong.
"The Chilean market continue to be strong and internal improvement processes as well as work to broaden our offering are gradually taking effect.
"We have established a sound set up in the Mediterranean area and are in a good position to grow as we see pent up demand for new equipment among the larger farmers.
"The closing of the acquisition of Egersund Net was finalized at the end of August. Integration processes are well under way. We see good opportunities to benefit from a larger and stronger group with improved product portfolio going forward."