At a meeting this week, Ghana's Minister of Environment, Science, Technology and Industry, Professor Seth Frimpong-Boateng, announced that: "From March 2019, only approved and certified hatcheries will supply fingerlings and brood stock to farmers". He also announced that steps would be taken to decommission any enterprises involved in selling or farming illegal foreign strains.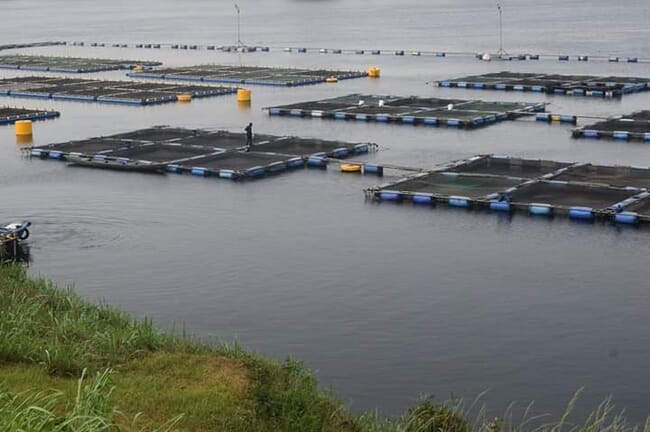 According to local regulations, only the Akosombo strain, developed by the Aquaculture Research and Development Centre (ARDEC), may be farmed and sold. But in recent times foreign tilapia strains are not only being farmed but are also openly sold on the market.
The minister made this announcement at a stakeholders' meeting on 19 December, which was called to discuss the current high tilapia mortalities, currently taking place on Lake Volta. Over 100 tonnes of tilapia deaths were recorded by last weekend, but farmers told The Fish Site that this figure is actually significantly higher - with one farmer reporting 80 per cent mortalities.
According to reliable sources, the recent fish kills do not match the patterns and symptoms of previous mortality events typically resulting from a co-infection of Streptococcus agalactiae and a number of other pathogens. During the meeting, there was intense speculation that the cause of the recent mortalities may be due to a new agent introduced into Ghana with illegally imported broodstock. An autogenous vaccine containing these agents was cited as a future preventive measure for the industry.
Professor Frimpong-Boateng lamented "the illegal importation and proliferation of the Asian GIFT strain of tilapia on several farms within the Volta River system. Reports by independent genetic analysis available to us is showing that the illegal introduction of the Asian GIFT strain has occurred alongside the emergence of a new strain of Streptococcus bacteria with genetic signatures similar to the Chinese strain of Streptococcus agalactiae. This strain of bacteria is resistant to the vaccines used against the locally-occurring strain."
He also complained about illegal crossbreeding of local tilapia with foreign breeds.
"The resilience of the Akosombo strain to bacterial infection is compromised by the illegal crossing of the local strain with foreign ones. We note that this is the most critical factor accounting for the massive death of fish on the farms in recent months," he said.
The fish farmers present complained about the tardiness of the Ministry of Fisheries and Aquaculture and other agencies in dealing with the few farmers who were breaking the law, endangering other producers and could even affect the country's food security situation.
The Minister assured consumers about the safety of locally produced tilapia, and promised that his Ministry would work with the Ministry of Fisheries and Aquaculture to create a sound operating environment for fish farmers. The ministry is expected to mount a national tilapia vaccination programme to deal with the outbreak, although details of this are yet to be revealed.